Taj Mahal News,India News,Spiritual India,Yoga,Meditation,Ayurveda,Kerala,Dalai Lama,Gandhi,Buddha,Bodhgaya,Kathmandu,News India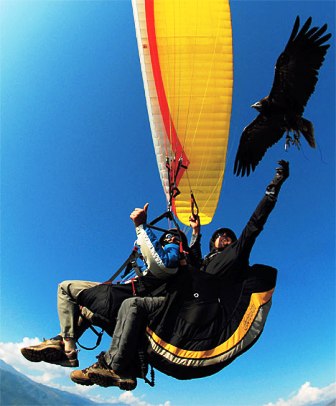 Taj Mahal News.."Fly with the Himalayan Eagle",.India News Archive 2009..Click Here !
---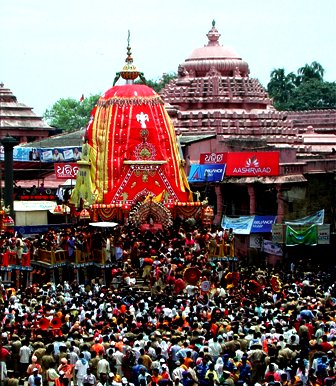 Taj Mahal News.."Puri Chariot Festival BUZZ ", India 2010, North India News Online.
India News Live: 'Rath Yatra, Puri, Orissa'!,North India News ,July 14, 2010
Every year in mid-summer, Lord Jagannath, with his elder brother Balabhadra and sister Subhadra, goes on vacation, travelling on grand chariots, from his temple in Puri in the state Orissa, to his garden palace in the countryside. This belief of the Hindus has given rise to one of the biggest religious festivals in India — the Rath Yatra or the Chariot Festival.
Lord Jagannath, believed to be an avatar of Lord Vishnu, is the Lord of Puri — the coastal town of Orissa in eastern India. Rath Yatra is of great significance to the Hindus, and especially to the people of Orissa. It is during this time that the three deities of Jagannath, Balabhadra and Subhadra are taken out in a grand procession in specially made gigantic temple-like chariots called raths, which are pulled by thousands of devotees.
Many believe that the custom of placing idols on grand chariots and pulling them is of Buddhist origin. Fa Hien, the Chinese historian, who visited India in the 5th century AD, had written about the chariot of Buddha being pulled along public roads.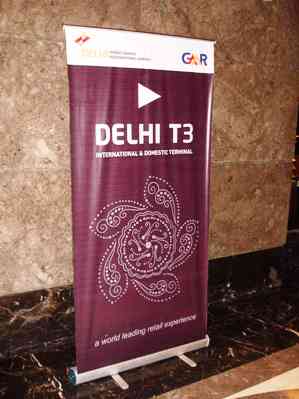 Taj Mahal News.."Airport BUZZ ", India 2010, North India News Online.
India News Live: 'Terminal III, Delhi Airport'!,North India News ,July 09, 2010
The New Terminal III is now open to International travellers with more amenities and is the third largest in the world. India welcomes its visitors to its capital city of Delhi and its new terminal this year.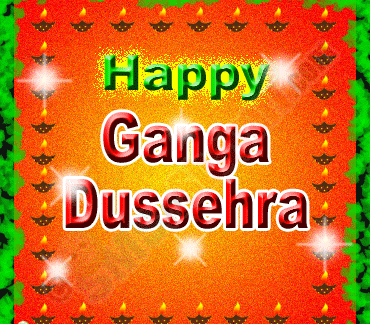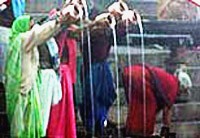 Taj Mahal News.."Ganga Dussehra ", India 2010, North India News Online.
India News Live: 'The Ganga Birth'!,North India News ,June 21, 2010
Ganga Dusshera is a holy festival celebrated on the tenth day of the month of Jayeshta i.e. the 21st 0f June, 2010. The festival is devoted to the worship of holy river Ganga. It is believed that the 'Gangavataran' (the descent of the Ganga) took place at this time. On this day, places such as Varanasi, Haridwar, Rishikesh, Garhmukteswar, Prayag etc. hold special significance. A huge number of devotees flock to numerous ghats located on the west bank of the river Ganga to bathe in water and carry the river clay home to venerate. A bath in the Ganga is believed to purify the soul. In Haridwar, 'aratis' and meditation are also performed by a large number of devotees on the river banks. Ganga water is stored in sealed pots in homes and is used on sacred days.
Taj Mahal News.."Summer in Mt. Abu ", , India 2010, North India News Online.
India News Live: 'Mt Abu News'!,North India News ,May 31, 2010
The Mt. Abu Summer Festival kicked off in the last week of May, with ballad singing, followed by regional folk dancing. The festival also offers sports such as boat racing on Nakki Lake, and a roller skating race. It concludes with a fireworks display. The highlight of the festival is the Sham-e-Qawwali musical show, which features some of the most renowned qawwals from various parts of India.
This hilly place in Rajasthan was the favorite summer destination of the British, who came here to escape the dusty, dry heat of the plains. Mount Abu was the home of many saints and sages in the old days. Legend has it that all the 330 million gods and goddesses of the Hindu pantheon used to visit this holy mountain. It is also the place where the great saint Vashishth lived and performed a yagna (sacrificial worship on a fire pit) to create four Agnikula (four clans of fire) to protect the earth from demons. The yagna was supposed to have been performed near a natural spring, which emerged from a rock shaped like a cow's head.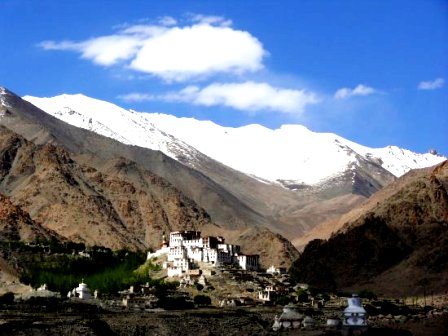 Taj Mahal News.."Kargil Fair", , India 2010, North India News Online.
India News Live: 'Kargil, Ladakh News'!,North India News ,May 28, 2010
A three day Tourist Fair is being held at Darchaks village in Batalik in Kargil Himalayas of Kashmir. This is to promote this remote area for more tourism in the state of Jammu & Kashmir.
Taj Mahal News.."Healing Prayers", , India 2010, North India News Online.
India News Live: 'Healing Touch'!,North India News ,May 23, 2010
Our heartfelt sympathy for the tragic victims of the air crash in Mangalore, South India. We pray for a peaceful journey for the departed and wish the bereaved families courage and strength in this moment of personal loss.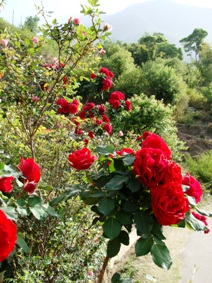 Taj Mahal News.."Roses in Vidya Niwas", , India 2010, North India News Online.
India News Live: 'Roses to Remember'!,North India News ,May 19, 2010
Roses growing in gay abandon in our garden, brings to mind early winter mornings and sprinkled rose petals, drinking in the warm sunshine. Dried rose leaves stay with us for along time..their amorous fragnance in the rooms, delights many of our guests. Their olden age flavour adds to many a dinner menu of our home.
The Himalayas presumed to be the Abode of Gods, has by their abundant beauty, spiritualised this treasure in the flora and fauna of India. Legend has it that it was the selected flower of the celestial garden of Lord Brahma and Lord Vishnu. In the many wild species of roses found in the mountains it is truelly.. a gift from the heaven to us.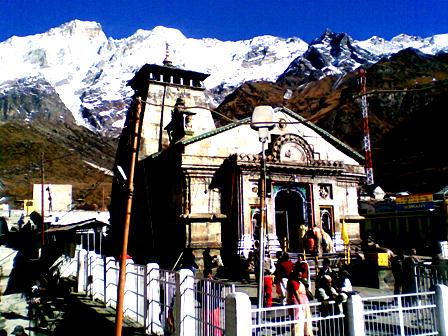 Taj Mahal News.."Lord Kedarnath", Uttrarakhand, India 2010, North India News Online.
India News Live: 'Shiva Lingam Tours!,North India News ,May 18, 2010
Lord Shiva manifested in the form of Jyotirlingam or the cosmic light. 'Kedarnath Temple', is highest among the 12 Jyotirlingas. This ancient and magnificient temple is located in the Rudra Himalaya range. This temple, over a thousand years old is built of massive stone slabs over a large rectangular platform. Ascending through the large gray steps leading to the holy sanctums we find inscriptions in Pali on the steps. The present temple was built by Adi Shankaracharya.The inner walls of the temple sanctum are adorned with figures of various deities and scenes from mythology. The origin of the revered temple can be found in the great epic - Mahabharata. According to legends, the Pandavas sought the blessings of lord Shiva to atone their sin after the battle of Mahabharata. Lord Shiva eluded them repeatedly and while fleeing took refuge at Kedarnath in the form of a bull. On being followed, he dived into ground leaving behind his hump on the surface. Outside the temple door a large statue of the Nandi Bull stands as guard. A conical rock formation inside the temple is worshipped as Lord Shiva in his Sadashiva form. The temple, believed to be very ancient, has been continually renovated over the centuries. It is situated at an altitude of 3,581 mt. It is a 14 km trek from Gaurikund.
**For more on 'Spiritual India Tour'..View the video below.Music in the Skies..!(Music Credit :'Sky Kisses Earth'..Prem Joshua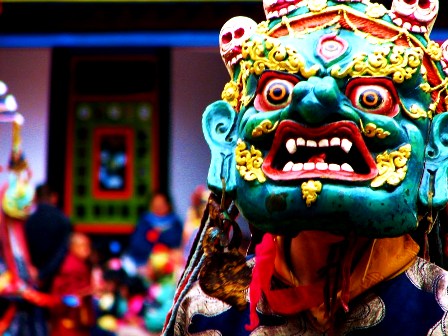 Taj Mahal News.."Rumtek Chaams" 2010, North India News Online.
India News Live: 'Monastic Dances'Sikkim!,North India News ,May 07, 2010
Rumtek 'Chaams'.. Rumtek monastery, 23 kms. from Gangtok,the capital of Sikkim state of India, is the seat of the Kagyu order of Tibetan Buddhism. This monastery was built by the 16th reincarnate Gyalwa Karmapa, after he escaped from Tibet and settled in Sikkim. The monastery is famous for its 'chaams' monastic dances ..the ritual lama dances as well as the stylized 'opera' performed by the lay people who live around the monastery. The important 'chaams' of Rumtek are those performed two days prior to the Tibetan New Year and that performed on the 10th day of the fifth month of the Tibetan calendar. This year the Chaams are on 10th May, 2010.
This 'chaam' know as Tse Chu 'Chaam' basically presents the eight manifestations of Padmasambhava. Padmasambhava( the lotus- born) was the Indian sage who was responsible for consolidating Buddhism in Tibet. He is also revered by the Sikkimese as Guru Rimpoche and during his travels he is suppose to have visited Sikkim. The dances in Rumtek celebrate the various episodes of his life and his battle against the forces of evil. The winter 'chaams' performed just prior to the Losar present the battle between good and evil and the ritualised destruction of evil.
The Sakewa Festival..11th May, 2010
Sakewa is a festival celebrated annually by the Kirat Rai community of Sikkim. This festival starts on the full moon day of the Hindu month of Baishakh, which coincides with April and May.
Sakewa lasts nine days and is observed to offer tributes to Mother Earth. The Puja is performed by, the Nakchhong or the priest, with the help of mongpas, in an open place. It is held as a community Puja. During this Puja, a diverse variety of sweets and food grains are offered to Lord Kubera, who is the God of food and wealth.
A large congregation is made in a plain area particularly down the hilltop, where puja is performed offering gingers, flowers etc. Prayers are offered to God for the well-being of all the living creatures of the world.
After that, the song called 'Sili Cham' is sung and the dance called 'Sakewa Sili' is performed. In this dance, male and female members of the community hold hands and sing and dance.
The dance symbolizes the spirit of their togetherness and fraternity. It also celebrates the joy of being close to nature. The dance is also believed to bring good harvest in the coming season.
Sakewa is mainly celebrated by, the Lepchas of Sikkim.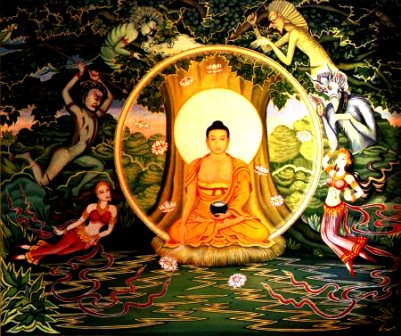 Taj Mahal News.."Buddha Jayanti" 2010, North India News Online.
India News Live: 'Buddha..the Giver'!,North India News ,May 02, 2010
'Buddha Jayanti' or Buddha Purnima is the auspicious day when He was born in a small town of Lumbini (Nepal) in 623 BC. It falls on the full moon of the fourth lunar month (month of Vaisakh) i.e. April or May. It will be celebrated this year on 27th May, 2010.
This day commemorates three important events in Buddha's life :
- His birth in 623 BC. - His enlightment i.e. attainment of supreme wisdom, in 588 BC. - His attainment of Nirvana i.e. the complete extinction of his self at the age of 80.
Lord Buddha is considered the ninth avatar (incarnation) of 'Lord Vishnu' (Preserver in the Hindu 'Holy Trinity' of Creator-Preserver-Destroyer). Gautama Buddha "lived and died in about the fifth century before the Christian era". 'Buddha' means "the enlightened one" - someone who is completely free from all faults and mental obstructions, misery and pain of the mortal world.
** All Buddhists visit the 'Viharas' (Buddhist Temple) to observe a rather longer-than-usual, full-length Buddhist sutra, as something like a service. 'Kheer', a sweet rice porridge is commonly served to recall the story of Sujata, a maiden who, in Gautama Buddha's life, offered the Buddha a bowl of milk porridge after he had given up the path of asceticism following six years of extreme austerity. This event was one major link in his enlightenment.
**It is celebrated in India/Nepal/Sri Lanka/Japan/Thailand/Indonesia/Korea/Taiwan/Cambodia/Myanmar/Vietnam and Mongolia.
"May Buddha on this day, give Enlightenment, Cut Ignorance and Bless all our Global friends with Peace and Harmony in Life !"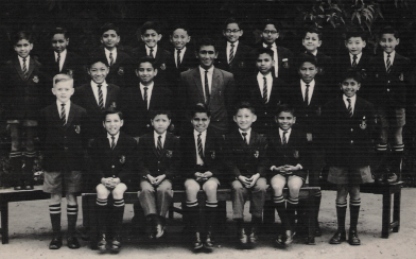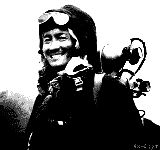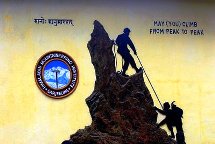 Taj Mahal News.."Class of 1962-63!" (Myself, Last Standing Left row), Mt. Hermon School, Darjeeling, India..A Journey Ahead, North India News Online.
India News Live: 'A Date with Tenzin Sherpa'!,North India News ,April 29, 2010
" It has been a long road ... From a mountain coolie, a bearer of loads, to a wearer of a coat with rows of medals who is carried about in planes and worries about income tax. " —Tenzing Norgay..
..Sipping my coffee and looking at the morning birds calling in our home garden..a clear blue sky and the Mighty Dhauladhar Range in front of me,..I went back to memory lane and recollected my first School visit to the Mountaineering Institute in Darjeeling (West Bengal), India. It was spring time with blooming flowers all around. We were greeted by the famous 'Tenzin Norgay' who climbed Mt. Everest in 29th May,1953 along with Sir Edmund Hillary. He took us inside the classroom of the Institute and taught us the trekking equipments and a bit of rock climbing. I was fascinated by the 'ice picks'and the snow shoes and more in awe of this simple man who was humble and full of compassion. We did a short trek with him.
Our class had some tibetan refugee students also. They were very good in football. I don't remember their names but hope one day with Buddha blessings.. we meet in Dharamsala.
Sometimes life teaches you that your past can touch you in the present and gives you the hope for the future..Buddha Bless !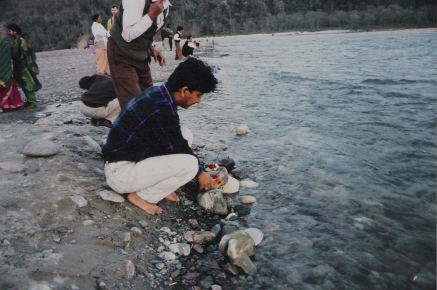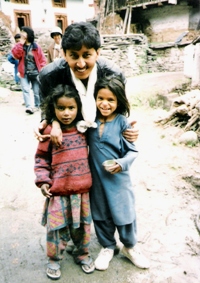 Taj Mahal News.."Touching the Ganges !"..A Journey of Life, North India News Online.
India News Live: 'Sharing Compassion Together'!,North India News ,April 24, 2010
'Spiritual Compassion', is a learning by itself on your own. 17 years have passed after Sangeeta and I opened our small Himalayan Tour Company,'Dharamsala Tours & Travels', in Dharamsala (HP), India. I made it a point to travel with my International Guests' whenever I got the opportunity. It was a learning experience for me, coming from a Hospitality Trade back ground.
The foothills of the Himalayas, Haridwar n Rishikesh charmed me. I spent most of time near the Ghats, watching people from all walks of life and foreign tourists hunting for 'nirwana'! The 'Ganga Aarti', touched my soul, the most. In Rishikesh, I visited the Triveni Ghat and as a true Nepali, I offered my 'pind' to my ancestors, who we pray as 'Baayo Devta'. This sacred ritual is done with the help of a 'brahmin' and among chanting of Vedic mantras this is offered to Mother Ganges for appeasing their 'souls' and seek their blessings for the family.
The village life in the Himalayas always fascinated me. My visit to the Old Manali Village in Himachal Pradesh brought back my childhood memories..! Old quaint Houses of wood and stones, crooked 'chakka' (black stone) paths, the smell of wool and sheep and the little kids playing with marbles and stones was a sight worth seeing. Talking to them was a pleasure and I was happy to know they were going to their tiny village school.
Sometimes life gives you happiness in small things around you. The Mega Events in your life is very tiny, compared to the compassion and peace you can get living a life for others. Your 'passion' should never diminish and your 'dreams' too.
The real 'Truth' lies within you, if you can understand it you don't need to venture out of your home and village you love the most !
God bless all and let Peace prevail !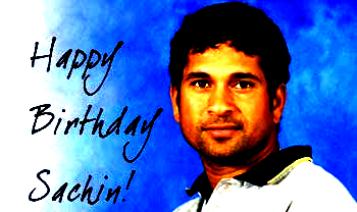 Taj Mahal News.."At 37, Life is still Young !" 2010, North India News Online.
India News Live: 'Wishing Together'!,North India News ,April 24, 2010
It is the duty of every individual and all governing bodies, to encourage any 'talent', which can win International Acclaim to the Country and contribute towards a 'better world'! The Nation stands together in wishing our little master "Many more moments of Cricketing History "..,in the days to come and success in the upcoming IPL Final, 2010.
Taj Mahal News.."Dakshin Kali Temple, KTM (Nepal)" 2010, North India News Online.
India News Live: 'Kali Mata of the South Himalaya', NEPAL! North India News ,April 22, 2010
Dakshin Kali Temple :Dakshinkali is 18 km, south of Ratnapark in Kathmandu, the capital city of Nepal. This ancient Kalika temple is to the south of the capital, hence the name 'Dakshin Kali'. The temple is dedicated to Mata Kali, one of the nine forms of Durga Mata. This fearful form of Lord Shiva's consort, Mata Parvati. The legend goes that in the 17th century the court 'oracle' spoke to King Pratap Malla in the form of a dream, to establish a Temple in the South of the city for the Goddess. This will bring in Prosperity and Good Health to its people. The King deciphered the Omen and this Stone carved Temple was erected. A little uphill from the Dakshin Kali temple is the 'Mata Mandir'( The mother temple), dedicated to the mother of Dakshin Kali. During the 'Dashian Festival' (Dusshera), millions of devotees pay their respect to the Goddess who symbolizes 'power' and 'prosperity'.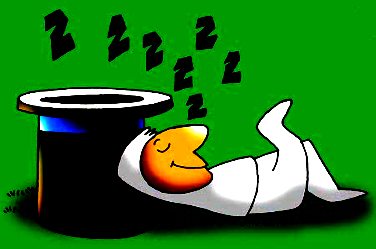 Taj Mahal News.."Lazy Afternoon at Dharamsala Cricket Stadium" 2010, North India News Online.
India News Live: 'IPL Dharamsala'! North India News ,April 18, 2010
"Hats Off"..to the Game of Cricket, which ran a 'Kudos Applaud', at the Dharamsala Cricket Stadium in its first International IPL T-20 match.
Spend a lazy afternoon today at the stadium in Dharamsala (HP) India and watch Chennai Super Kings battle the Kings XI Punjab in an exciting T-20 IPL Cricket Match. We wish all the players and the Sports fans a thrilling 'extravaganza', in the Lap of the 'Himalayas'!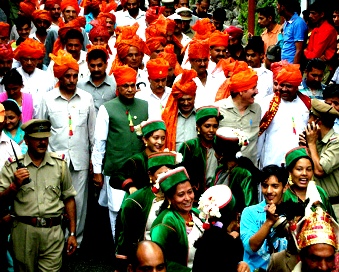 Taj Mahal News.."Happy Himachal Day" 2010, North India News Online.
India News Live: 'Himachal..A Day of Vision and Hope'! North India News ,April 15, 2010
The Chief Minister of Himachal Pradesh, India, Prof. Pk Dhumal celebrated his 67th birthday on 11th April, 2010. In his state address, he thanked the Himalayan people, for their good wishes and assured them of 'working together', for the welfare of the state.
As Himachal Pradesh celebrates, the foundation of the Statehood today, we along with the Himalayan people wish the state many more Heights of Achievement. We hope in the endeavour of the People, this Himalayan State, will acquire more progress in promoting a sustainable economy to the world.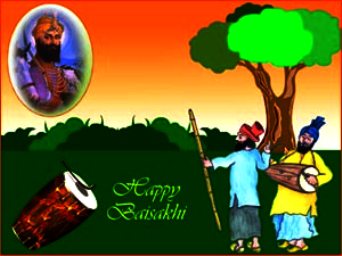 Taj Mahal News.."Happy Baisakhi 2010!", North India News Online.
India News Live: 'Baisakhi Day of Joy & Harvest'! North India News ,April 14, 2010
"Baisakhi Festival" is a day to remember in North India, specially in Punjab where it is harvest time. The green fields of Punjab resonate with 'Bhangra' n 'Gidda' folk dances in the 'Pinds' (Local Villages) celebrating the '481st Baisaikhi'. The people visit the revered shrines, family and friends and North India is alive with 'juicy mangoes', music n dance along with laughter on sky kissing 'swings' !!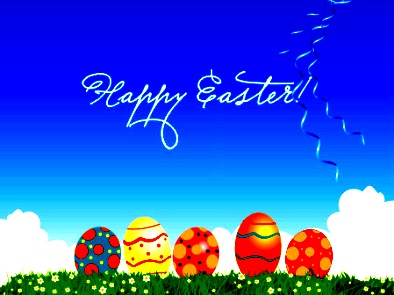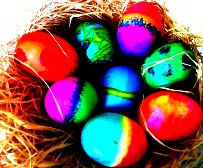 Taj Mahal News.."Happy Easter 2010, North India News Online.
India News Live: 'Easter Day of Compassion'! North India News ,April 04, 2010
Easter Sunday, reminds me of my childhood, days in the hills of Darjeeling (West Bengal)in the early 60's. While studying in Mount Hermon School in North Point..it brings back fond memories of Mr. Murray, our Headmaster with his leather baton, taking the school rounds. Discipline, was his first motto ! The famous 'Tuck Shop' where we gazed at all the Chocolate Goodies and Easter eggs and ofcourse Mrs Rongong, the Head Matron. Being co-ed, we were quite used to girls chatter n giggles.
Daily Hyms in the mornings by the School's Choir, of which I was a part, at the Hall was fun. I loved the verses of the Bible as a child, specially 'Psalm 21' ! Easter Sunday meant going to the Mall Road and savouring down.. Easter Egg Cake and Pasteries at the famous Confectionery in Town , " The Glenary's" was special and the 'Darjeeing Orange Pekoe Tea'! The day would wind up riding the ponies at the 'Chaurasta'.
Here's wishing all my global friends..."HAPPY EASTER DAY" ! May it bring rejuvenation, compassion and peace to all !..Arvind.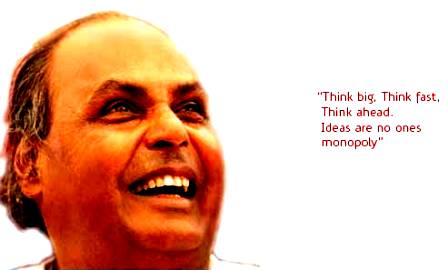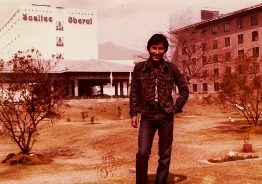 Taj Mahal News.."Memoir - Shri Dhirubhai Ambani", Nepal 1981 2010, North India News Online.
India News Live: 'Encounter with India Icon', 1981! North India News ,March 27, 2010
1981..Kathmandu (NEPAL)..
..Today, when I look at the World recession and the struggle for reviving the World Economy by all World Leaders,..I recall my hey days, as a 23 year old young Lobby Manager at Nepal's premier Hotel, The Soatee Oberoi in Tahachal, Kathmandu (NEPAL). Fresh from the Oberoi Hotel School in Alipore Road, Old Delhi, my eagerness to start a new career took me on a journey of a professional hotel life.
I don't know if this was destiny, but I got the honour to escort India's most loved Business Icon, Shri. Dhirubhai Ambani of Reliance India from the airport to our Hotel, during his business visit to Nepal. It was during this brief car journey that I got to know this great Human being. Being young, I took the courage to ask him what was the secret of his success.
He was surprised at my fluency in Hindi and English. The words he told me then, it still rings in my ears today, at 54 years of my life span..,
"Young man you have a long way to go. If you are dedicated, hard working, honest and believe in yourself and your God, proud of your country, you will get success at your doorstep! Iam proud to be an Indian !!"
At that young age, it did not strike me, but as we grow older, we become wiser and I deeply respect his fond words and would like to share it with my Global friends, as how from $ 375, this amazing Human being made an Empire, Reliance India to a 6 billion $, Global Corporate House by sheer hard work, dedication and honesty in his heart for India Inc. ..A lesson for the new generation of 'Young Corporates' that, Nothing is Impossible if you can believe in yourself and your God !
Taj Mahal News.."World Water Day", Himachal 2010, North India News Online.
India News Live: 'Water for ALL - UNEP! North India News ,March 22, 2010
The Irrigation and Public Health Department of HP Govt, organized an 'Awareness Rally' on World Water Day. Young students, Department executives and employees participated in this event, flagged by Chief Engineer of Hamirpur, Mr Ashok Sridhar. The main emphasis of the initiative was water conservation, management of resources and distribution.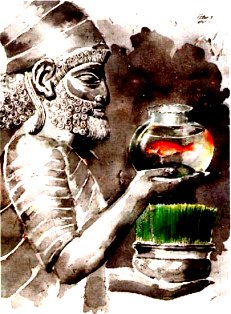 Taj Mahal News.."Navroze Parsi New Year Festival",India 2010, North India News Online.
India News Live: 'Navroze'2010'!North India News , March 22, 2010
"Navroze", the Parsi New Year was celebrated on 21st March, 2010. A festival dedicated to Spring, Fire and Righteousness, there is much rejoicing..family feasting and enjoying good humanity at its prosperous best !
** A very Happy New Year to all our Parsi friends around the globe !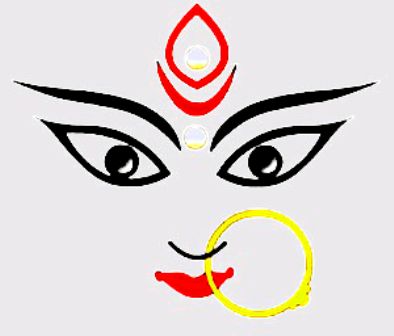 Taj Mahal News.."Chaitra Navratra Festival", North India 2010, North India News Online.
India News Live: 'Gudi Padwa Festival'2010- SouthIndia, North India News , March 16, 2010
The auspicious festival of 'Chaitra Navratra'2010, falls in the start of the Basant Ritu..The New Year as celebrated all over India in the Hindu Calendar in all the cultural manifestations of different states. Popularly known as 'Guddi-Padwa' in South India and 'Vasant or Chaitra Navratra' in North India, it heralds the 'Sweet Songs of the Indian 'Koel'..visiting the mango grooves.
The "Nav-Durga" (The Nine Mother Goddesses),are worshipped by devout devotees for nine days in Her sacred temples and homes, seeking Her divine blessings for Peace, Harmony & Prosperity for the coming year.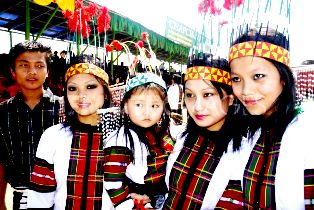 Taj Mahal News.."Chapchar Kut Festival", Mizoram, North East India 2010 !, North India News Online.
India News Live: 'The Bamboo Dance Festival'2010-North East India ', North India News , March 13, 2010
Mizoram, in the eastern state of India bordering Myanmar and Bangladesh, celebrated the 'Chapchar Kut Festival'. The festival is the most colourful festival of the local Mizos.
In Aizwal, this festival was celebrated with mass participation from all parts the state coming down to the city to dance with musical beats of local drums, on 'bamboo sticks' with song and drama. This colorful event marks the Harvest season of this North East Himalayan state of India.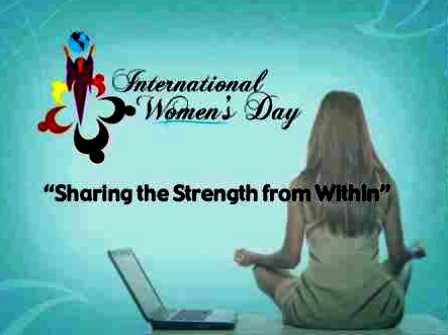 Taj Mahal News.."Womenhood in Bloom" 2010 !, North India News Online.
India News Live: 'Empowering Women'-India ', 2010, North India , March 10, 2010
There are no steps taken without stumbling, because.. It is only in our fall, we learn how to Fly !
The Women's Reservation Bill, 2010', giving 33% seats to women in Rajya Sabha, saw the Light of the Day, after fourteen years of hard endeavour. The 'International Women's Day' on the 08th of March, was marked by the first initiation of trying to get the Bill passed from the 'House of Elders'(Rajya Sabha). While there is no perfect euphoria, one cannot in anyway take away the 'Light of Tomorrow' in this 'Vision of India' !!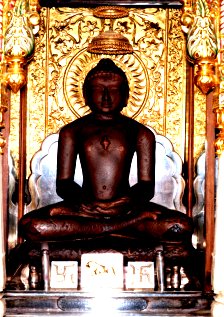 Taj Mahal News.."Lord Mahavira Jayanti" 2010 !, North India News Online.
India News Live: 'Lord Mahavira'- Jainism', 2010, North India , March 04, 2010
'Lord Mahavira Jayanti' is regarded, as the main Jain festival of the year. The festival is celebrated in India to commemorate the birth anniversary of Lord Mahavira. This year this auspicious festival is on 28th March, 2010.
The entire Jain community through out the country celebrates Mahavira Jayanti. On this auspicious day, grand chariot processions with the images of Mahavira are taken out, rich ceremonies are held in the temples, fasts and charities are observed in India and the rest of the World. The Jains observes religious events on this day. They visit the sacred sites and worship the 'Teerthankaras' on this day.
Lord Mahavira was a great teacher, his philosophies and teachings, taught mankind the true path of happiness. His sacred teachings on complete 'non-violence' and importance of 'austerity', showed us the path, to achieve 'salvation' and 'spirituality'..!
Fight with yourself, why fight with external foes? He, who conquers himself through himself, will obtain happiness. ...Lord Mahavira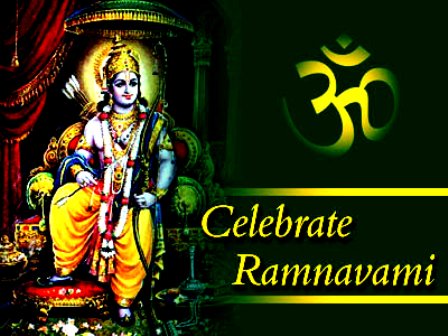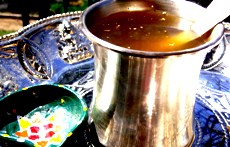 Taj Mahal News.."Shri Ram Navami" 2010 !, North India News Online.
India News Live: 'Ram-Navami', 2010, North India , March 04, 2010
'Shri Ram-Navami' is celebrated to commemorate the birth of Lord Rama, who killed the demon king 'Ravana' in the famous ancient Epic, 'Ramayana'. It is celebrated all over the the country on India.
The festival of Shri Ram-Navami dates back to the pre-christian era and mention of this, is also found in the 'Kalika Puran'. This year this auspicious festival will be celebrated on 24th March, 2010.
One the five important 'vratas'(fasts) of the Hindu religion, the 'Shri Ram-Navami', is taken to be the sole ritual, to attain Salvation.
Fasting, is the norm of the day, and the general belief is that it is a sin not to fast this day. It is also believed, that Lord Ram, fulfills the wishes of all those who fast and pray to Him on this holy day. The fast is broken at midnight, generally with fruits and fruit extracts.
..This festival promotes, 'Equality' and 'Universal Brotherhood'.
..We wish all our Global friends " A Very Happy Shri Ram Navami, 2010 !" May it bring Brotherhood and Joy in each and everybody's life.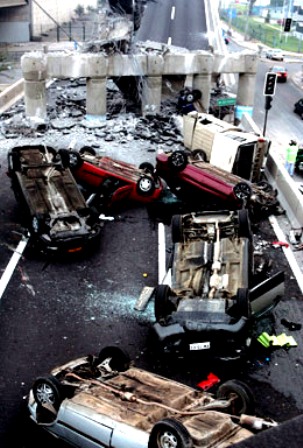 ..Photo Credit (CBSNews.com)
Taj Mahal News.."Chile Earthquake"..A Disaster! 2010, North India News Online.
India News Live: 'Chile QUAKE', 2010, North India , February 27, 2010
A Major 8.8 Earthquake has struck in Chile in South America. A Natural Catastrophe has shaken the lives of the people of Chile. Our deepest sympathy, prayers and condolence to all the victim's families affected, in this hour of crisis and human disaster of this magnitude. **A Human Appeal to all, to please help the people of Chile with all the resources and assistance they need. May God bless you all !
Taj Mahal News.."World Hockey Cup!" ,New Delhi,INDIA , 2010 !",North India News Online.
India News Live: 'FIH World CUP', 2010, North India , February 26, 2010
The International World Hockey Cup will be held in the Capital city of India..New Delhi from 28th February - 13th March, 2010 at the National Stadium. **We wish all the Players of the World..Namaste India..Good Luck and Lots of Fun and the Spirit of the Game !
Taj Mahal News.."Kila-Raipur..Rural Games, Punjab!" , 2010 !",North India News Online.
India News Live: "Punjab Rural Games", 2010, North India , February 22, 2010
The 'Kila-Raipur' Games of Rural Punjab in North India, concluded on a high note. Mohinder Singh of Mahema Singhwala Village won the famous 'bullock-cart' race by a nail-biting photo finish. Along with him, many others won the laurels in this exciting village sports extravaganza !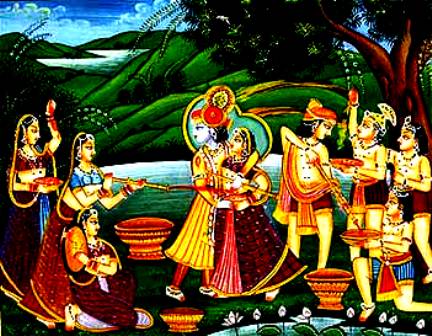 Taj Mahal News.."HOLI..Nand Gaon !" , 2010 !",North India News Online.
India News Live: "Holi Colors", 2010, North India , February 19, 2010
'HOLI', one of the famous social Festivals of India, is on the auspicious calendar of 28th Feb-01st March, 2010. With recent events happening all over the world, now more than ever it becomes a 'relevant' festival for celebrating brotherhood and sharing goodwill among all !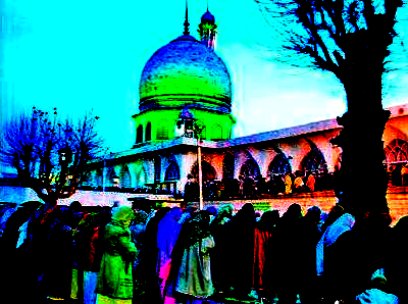 Taj Mahal News.."ID-ul-MILAD, 2010 !",North India News Online.
India News Live: "A Prayer..Id-ul-Milad", 2010, North India , February 16, 2010
Holy Light from 'Quran-e-Sharif'..
" Forgiveness and Justice: "Show Forgiveness, Speak for Justice and Avoid the Ignorant ! ".. Chapter 7, Verse 199
'Id-ul-Milad' on 27th, February in India, brings to all of us the sacred teachings of 'Prophet Muhammad'. It is marked by Special Friday prayers on 26th Feb, 2010, in praise of the Almighty.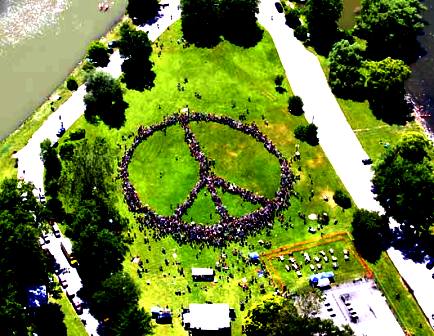 Taj Mahal News..A Peace Pinnacle 2010 !",North India News Online.
India News Live: 'Winter Olympics, 2010 Vancouver, Canada,2010 North India , February 14, 2010
Even as we are saddened, by the unfortunate demise of the 21-year-old Georgian luger, Nodar Kumaritashvili, we in our hearts wish 'A Peace Pinnacle of Success' to the 2010 Winter Olympics at Vancouver, Canada.We hope in this Sports Excellence, the indomitable Spirit of Man, will touch upon its best moments of Victory & Sportsmanship.
Our deepest prayers for all those affected by the untimely tragedy at Pune, India..Our wishes will always be with the people of Pune and the Global community who visit our country. A Journey of welfare and Awakening to all.

Taj Mahal News..Losar Festival 2010 !",North India News Online.
India News Live: "Losar" Dharamsala,2010 North India , February 08, 2010
It is spring time again in the Himalayas. In Dharamsala today, the snow clouds and snow rains balance their act by the Law of Nature..giving, a panoramic picture of wet Earth and Himalayan Snow in the Dhauladhar range. Looks like it might hit the nearby hills of our Kandi village.
The Tibetan New Year..LOSAR, is approaching on 14th February, 2010. This three day festival brings out the rich culture, faith and goodwill among the people of Dharamsala. We personally like, the "Cham Dance" - Black Hat Monastic Dance and the traditional 'Prayer Flag' Ceremony...Bring in the New & Bring out the Old !
Family feasts with friends and neighbours, candle light marches, the smell of healing incense sticks, buddhist mantras, Fire Puja and the 'Holy Prasad', blessed by HH Dalai Lama in His monastery.
We wish our dear Friends, all over the globe, "HAPPY LOSAR" 2010! May this year bring in Peace, Harmony, Good Health and Eternal Joy to each and everyone..who follow the 'Bodhisattva'..the Middle Path in life !
Taj Mahal News..Himalayan Village Works..NREGA 2010 !",North India News Online.
India News Live: Kangra NREGA Award,2010 North India , February 05, 2010
Kangra district, has been awarded the NREGA Award for Excellence, 2008/09. This National Level Award applauds the district administration for its implementation of the scheme in the district in India. Kangra ADC , Mr Sandeep Bhatnagar received the award in Delhi. Mr RS Gupta, DC Kangra has promised better effeciency in the distribution of employment to the labour community.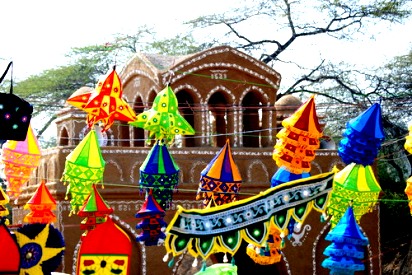 Taj Mahal News.."Surajkund Cultural Fair 2010 !", India News Online.
India News Live: Surajkund Fair,Haryana India , February 03, 2010
The 'Surajkund Mela' starting from the 01-15th February, 2010 in Surajkund, Haryana, is an excellent display of various 'Arts & Crafts' of India. The vibrant panorama of India with all the various colors of all its states, find many Tourists to appreciate their Skill & Art.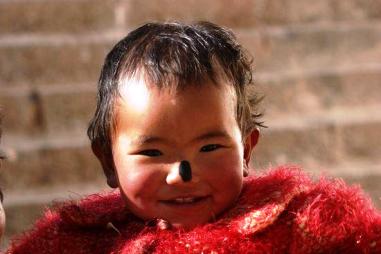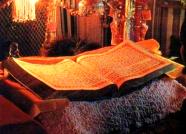 Taj Mahal News.."Awakening..For it is in my Smile, lies the Future of all Mankind !" 2010, India News,
India News Live: 'Awakening', Spiritually Energizing Holidays 2010, India , January 16.
"Death would not be called bad, O people, if one knew how to truly die !"
..Shri Guru Nanak Devji (Founder Guru of Sikhism)
..In Amritsar (Punjab), at the Golden Temple (Shri Harmandir Sahibji), awaken your 'spirituality' by the Sacred Teachings of 'Guru Granth Sahibji' !
For 'Awakening'..Spiritually Energizing India Tour..Click Here !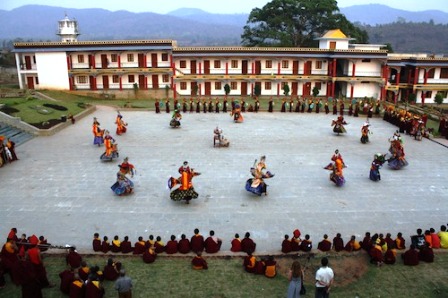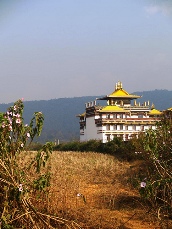 Taj Mahal News.."Monastic Dances !", Chandragiri, Orissa 2010, India News,
India News Live: Footsteps of the Second Buddha , Orissa, India , January 12,2010.
The long history of Emperor Ashoka to Buddha, embracing 'non-violence' was witness to one of Asia's biggest Buddhist monastery at Chandragiri, Orissa. The Padmasambhava Vihar, named after Guru Rimpoche 'Padmasambhava' believed to be one of the first Great Teacher of Buddhism in Tibet in the 8th century, is an architectural delight with a 21 feet high Buddha idol. The holy inauguration was done by His Holiness the 14th Dalai Lama.
Copyright 2022-2023
www.taj-travel-india-miniguide.com
All rights reserved. Use of this website constitutes acceptance for the terms & use of privacy policy.
**For Travel to India/Bhutan/Nepal & Tibet**