Jharkhand, Ranchi,Tribes of India,India Holidays,Sarhul Festival,Folk Dance & Music India, Astrology India !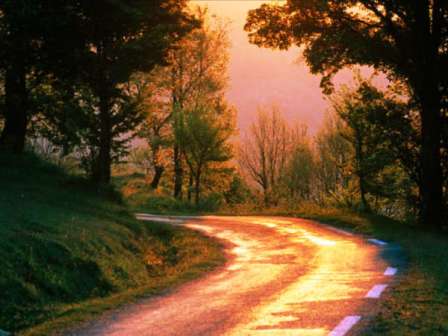 Jharkhand...India Holidays :" Patratu Valley !" Jharkhand India, "Autumn Hues ! The Road Ahead..!"!
Tribes of India!...
Jharkhand (Hindi: झारखंड),is a state in eastern India. The facts about India will reveal that, it was carved out of the southern part of Bihar on 15 November, 2000. It shares its border with the states of Bihar to the north, Uttar Pradesh and Chhattisgarh to the west, Orissa to the south, and West Bengal to the east. The name "Jharkhand" means "The Land of Forests".
It is famous for its tribals and folk customs in India, making it, one of the major India attractions for Eco India Tours. Home to the Hindu Mythological book 'Bhavishya Purana' (around 1200 AD, it is an old focus highlight for Hindu Astrology in India.
This new state, has a concentration of some of the country's highly industrialized cities such as Jamshedpur, Ranchi the Capital city, Bokaro Steel City and Dhanbad.
The tribal religion of Jharkhand, celebrates the ancient tradition of 'nature' worship. The tribals have their own way of conscience, faith and belief. Legend has it that, while hunting, they shot an arrow in the sky, which fell under a 'Saal tree'. Many of their festivals of ancient India, center around a "sacred grove of trees", where prayers are held for the blessings from the super natural spirit, called the 'Singbonga' or 'Dharmesh'.
Sarhul Spring Festival, is celebrated during spring season when the Saal trees get new flowers on their branches. It is a worship of the village deity who is considered to be the protector of the tribes. People sing and dance a lot when the new flowers appear. The deities are worshiped with saal flowers and prayers are performed by the 'Pahan' (Village Priest). Like many other tribal festivals, it is accompanied by folk dance and music of India along with India Cuisine. Their famous rice wine 'Handiya' and 'Mahua' add to the local Indian festive colors !
---
Copyright 2022-2023
www.taj-travel-india-miniguide.com
All rights reserved. Use of this website constitutes acceptance for the terms & use of privacy policy.
**For Travel to India/Bhutan/Nepal & Tibet**