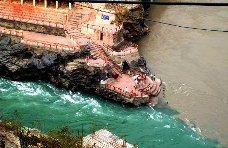 Rishikesh, Uttarakhand
In the Himalayan state of Uttarakhand, at the sacred shrine of Devprayag, the black sediment river of Alakananda and the heavenly fountainhead of the pure Ganges, the Bhagirathi, meet to carry on their forward journey to serve mankind..
" Solutions come from the victory of many battles of the Mind and the Soul. When the cause is bigger than the individual, it is important to find solutions and talk !"
---
Haridwar, Ganga Aarti
The Ganga Aarti is a prayer to the life giving energy of Water. In its most healing invocation, we offer the four elements of Earth, Fire and Air back to the Universe ! We pray for a peaceful journey of the Soul and in all its giving..a good harvest from the Holy Ganges !
"In my giving, is the Eternal Song of Life",..the Holy Ganges !
---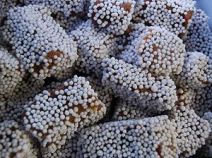 Sweet Memories, Almora Hills
The best way to start a conversation with anyone around the globe, coming from Uttarakhand, India..is sharing the famous 'bal' and 'singori' sweets of Almora hills. To bring the nostalgia back, take out your bag of Kwality stickjaw caramel toffees and share the sweet surrounds of Dehradun. Specially made in small batches of copper kettles, this has all the mountain flavor of family recipe, down the ages !
The famed Indian sweet tooth has, touched many a visiting heart, leaving behind sweet memories of high Himalayan treks and crowded Indian bazaars !
---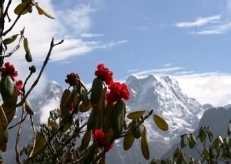 Rhodos in the Himalayas..India Alive
A traveling pen must capture in its notebook, all that it smells, hears and sees ! There can be nothing more 'mountain', than a skyline colored by a blaze of red rhododendrons..scarlet in memory and fragrant with pine.
Picked fresh on a trek this unique flower is a delicacy in many montain homes, cooked in home-made recipes. The flower contains a compound that is unique for natural "fat-control" and antioxidant healing properties.
Vintage in its mountain flavor and reminiscent of the Himalayas..the raspberry red wine and honey are, excellent table decor.
---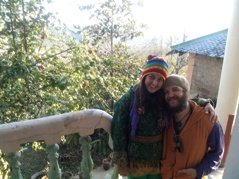 Enjoy Himalayan Holidays in Dharamsala India
---