Kashmir Ladakh,Leh,Jammu,Adventure India,Srinagar,India,India Food,Travel to India,India Pictures,Travel Visa,India Travel Guide,Vedic Astrology,Buddhist Festival Travel,Hemis Monastery,Monks, Dalai Lama India,camping and treks !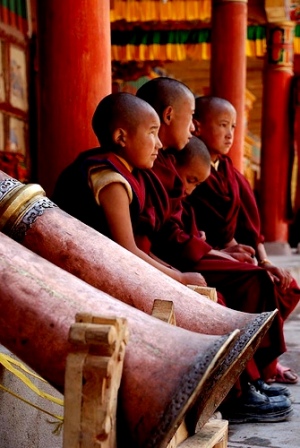 Kashmir Ladakh...Hemis;Ladakh,India..... "Our dream of Tomorrow touches the Sun"!!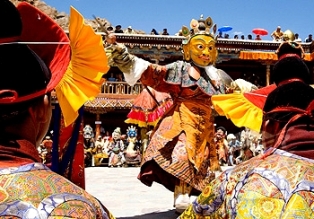 Kashmir Ladakh..Festivals of North India Tour!...
Jammu & Kashmir, Srinagar, Leh Ladakh have many festivals to complete the pictures of India. The famous festival of 'Hemis' symbolises the spirit of the people of India, amongst the Buddhist Community in the Himalayas. The festival is celebrated in the commemoration of the birth anniversary of Guru Padmasambhava. Hemis also marks a day of expressing love, compassion and brotherhood in Buddhism.
The Hemis Festival is held every year in the Hemis Monastery, the biggest Buddhist monastery of Ladakh. It is celebrated on the tenth day of lunar month in the Tibetan calendar(June-July) The Hemis Festival is associated with a legend i.e. The founder of Tibetan Buddhism, Guru Padmasambhava fought with fiends for the safety of the local people. Marking the victory of good over the evil, monks perform the sacred mask dances accompanied by the music from drums, cymbals and long horns. Once in every Twelve years, the whole community of Jammu and Kashmir; followers of Islam, Hinduism, Christianity along with many tourists get to witness the unfolding of the Sacred Ancient Thangka.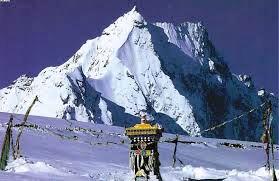 ---
Copyright 2019-2020
www.taj-travel-india-miniguide.com
All rights reserved. Use of this website constitutes acceptance for the terms & use of privacy policy.
**For Travel to India/Bhutan/Nepal & Tibet**