Manali Shimla, Himachal Pradesh..
To bring to date, your Indian vacation in the Himalayas, carry back a soveneir, reminiscent of the Mountain..
Himachal Pradesh, has many exquisite hand made hill crafts, which bring to lesson, Buddhism, ethnic folk lores or just simple hill culture.
Whether you are in the Queen of Hills..Shimla, or the Neo-Buddhist center..Dharamsala,it can be an evergreen experience of shopping bonanza. The warmth of hand woven Kullu/Manali shawls will stay forever. The ancient valleys of Lahaul, Spiti & Kinnaur, will leave you spellbound with ancient local art and craft.
---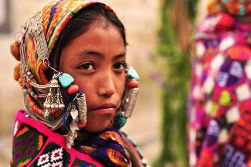 Manali Shimla, Lahaul & Spiti Valley..
In the cold desert, color is the best lifeline for a vibrant community of hill nomads in Lahaul and Spiti valley. So mountain, in its flavour is the warm 'texture' and feel of 'Pula' (Straw shoes). Essential for keeping the durries and carpets inside a himalayan home clean, these 'booties' are worn inside the home. Woolen socks hand woven, from throw-away colorful woollen threads, are snug accessories to this ethenic footwear.
The chill panaroma of winter in the cold desert is timeless not only in its remoteness but also a warm reminder of lively 'human' touches for cozy comfort and cheerful solace.
---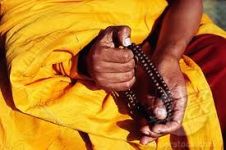 Chant with the Monks..
Yoga, Meditation, Teachings at
Dalai Lama Dharamsala Miniguide in the pristine green surrounds of the mighty Dhauladhar range.
---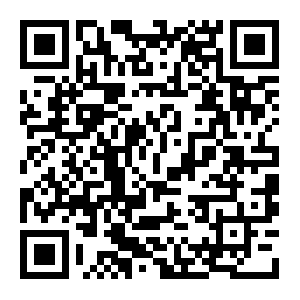 Shoot this custom QR Code to download our Phone Application - Dharamsala Travel Guide or click on the link below.
Dharamsala Travel Guide Apps...Click Here !
---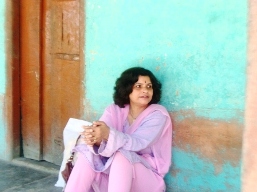 07/08th May, 2011..
We took a day out with an overseas friend, to a remote hamlet on the rustic borders of Himachal Pradesh. The woods were alive with the sound of the forest..a secret gurgling stream somewhere, an ancient mantra on the mud walls of an old shrine..scripting 'history' even in its decline. The unused shambles of an old well, telling of shared laughter of days gone by..
..There was the call of the Indian Koel, the rustle of the spring leaves and the rejuvenation of 'youth' was alive, to the touch of our hands on a 'golden harvest'..
..but, such is the curiosity of the 'human mind', which in its quest to unravel the 'mystery of life', can often be blind to all what is beautiful around us. We had sighted an unusual pair of mating butterflies which, as soon as they had been seen,..disappeared somewhere in the woods. Their undiscovered 'hideout', left us fatigued and looking for the nearest shelter from the burning sun..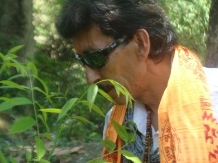 ..The elusive loving couple had to be left alone in their 'bliss', to kiss the sky and enjoy the 'nectar of life' !
Like them 'destiny' too, can sometimes, question us and 'success' can be as elusive as the 'dance of the butterflies'..its mystery too, can best be enjoyed and loved..when left alone !!
**Come and join us for a 'Rural Heritage Tour' in India..!
---
Enjoy Himalayan Holidays in Dharamsala India
---