Taj Mahal India,Agra,UP,Varanasi,Mathura,Lucknow,Flowers India !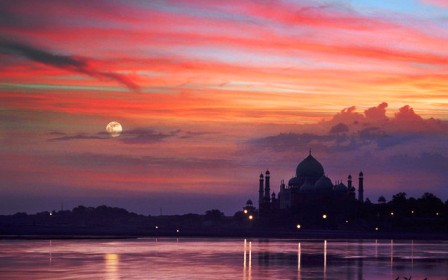 Taj Mahal India...Monument of Love,Agra,India:" For Time Immemorial, I will be your Eternity "!!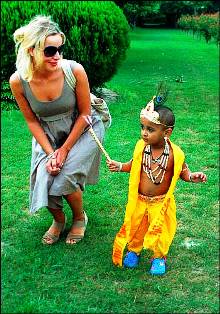 Taj Mahal Agra...India Culture!...
Uttar Pradesh, India (Hindi: उत्तर प्रदेश), often referred to as U.P., is a state located in the northern part of India. With an area of 93,933 sq mi (243,290 km2), Uttar Pradesh covers a large part of the highly fertile and densely populated upper Gangetic plain. It shares an international border with Nepal to the north with Kushinagar where Buddha died, along with the Indian state of Uttarakhand, Himachal Pradesh to the north-west, Haryana, Delhi and Rajasthan on the west, Madhya Pradesh on the south, Chhattisgarh and Jharkhand on the south east and Bihar on the east. The administrative and legislative capital of Uttar Pradesh is Lucknow and the financial and industrial capital is Kanpur. It is home to many historical cities, including Allahabad, Varanasi,Sarnath,Agra, Mathura and Ayodhya. Kanpur is its largest city; other big cities are Gorakhpur, Meerut, Aligarh, Bareilly, Ghaziabad and Noida.
The history of Ancient India is an all important chapter, in this passage to India. No India Taj Mahal travel, would be complete without a visit to Agra India, to witness the historical monument of love..Taj Mahal India!
Uttar Pradesh celebrates, the heart in all human relationships, which the India people enjoy. A center for India religion, it gives you a spiritual taste of India, with all the festivals n fairs, which can make your travel to Taj Mahal India, memorable.
As the birthplace of Lord Rama in Ayodhya..Mathura, the birthplace of Lord Krishna..Sarnath, where Buddha after Enlightenment gave his first sermon and his 'nirwana' at Kushinagar, bordering the Himalayan Hindu kingdom of Nepal..it is a much celebrated state in Asia. With its ancient Holy tradition of 'ganga arti' at Varanasi and the Nawabi Avadh culture of Lucknow, it has captured the Bollywood Industry's cinematic eye of Bombay. Today, an India art, India food and India music extravaganza, it is an important stopover in your travel to India.
The most celebrated festivals of Uttar Pradesh, India are 'Basant Panchami', 'Holi'(A Vibrant splash of Colors n Community in Feb-March), Eid with the holy full moon, 'Janamashtmi'(Birthday of Lord Krishna in Aug/Sep)) and 'Ravi Das' Jayanti and Christmas ! In Mathura, your India tour can experience the most beautiful photos of India, where the globe dances to the tune of Child Krishna's divine flute.
---
Copyright 2022-2023
www.taj-travel-india-miniguide.com
All rights reserved. Use of this website constitutes acceptance for the terms & use of privacy policy.
**For Travel to India/Bhutan/Nepal & Tibet**