India Travel,India Culture,India News,India Map,India Photos,India Food,India Climate,OM Hari !
India Travel.."Rustle of the Leaves",Himachal Pradesh 2011 !
INDIA TOUR to the Himalayas,..Click the video above !
---
India Travel..Flashback Dharamsala News..India Archives,2010..Click Here !

Taj Mahal News.."Fly with the Himalayan Eagle",.India News Archive 2009..Click Here !
---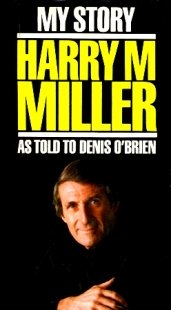 India Tours.."A Brush with the Media World, Nepal 1992..Arvind Gurung ! "
India News:'Harry M Miller', 25th March,2011
..12th December, 1992..One of the top suites of Yak n Yeti Hotel in Kathmandu (Nepal). I knocked at the front door and Harry..the smiling Aussie Showman, shook hands with me and ushered me to his room. The next few days, was a whirlwind of coffee,..coffee n coffee. Helping him, as his Personal Assistant was quite an experience. The telex machine was whirring, typing with speed,..always full of messages and Harry would be busy on the phone, wheeling n dealing with the World of Media..you name it and it was there..the Aussie TV, the American ABC TV or the BBC TV (UK and not to forget the World Print Media.. !
I was amazed, at Harry's sharp instinct, his shrewed way of selling, the Story of the Young Iceman (James Scott, 18 years), who survived 43 days trapped in a snow cave in the Himalayas of Nepal..surviving, only on a chocolate bar..!
We worked hard and finally, it was time to say goodbye. As a token of thanks , Harry gave me his autographed book, which till today, I treasure n love..Sometimes, when I sip my Starbuck Coffee in peace, after my morning meditation,..I read his book and I see a person who, made a fortune..a story, from 'Rags to Riches'..a perfect salesman..a super showBIZ guy, handling World Mega-Events, his love-hate relationship with the World Media n hobnobbing with the Celebrities,..the Royals of the Buckingham Palace,..his Ups n Downs in life,..indeed, for me personally, it was a remarkable 'encounter' with him.
Time has changed, from 1992 to 2011 and so has, the Marketing concept in the Global World. Today, it takes a click of the mouse, to get connected to the Web World n get your message through worldwide. Online Marketing, is the tool of the 21st century. Its success, lies only if you tell the "Truth" to the World..your personal experience is the best way to express it.
Humans, must 'Travel' and exchange their culture, religion and their 'creativity n vision', so that we can live in a 'New World' of Peace, Harmony n Prosperity..A Future, Iam looking forward to, for my children to live n grow !!..
..copyright@Arvind Gurung, " My Personal Diary", 2011.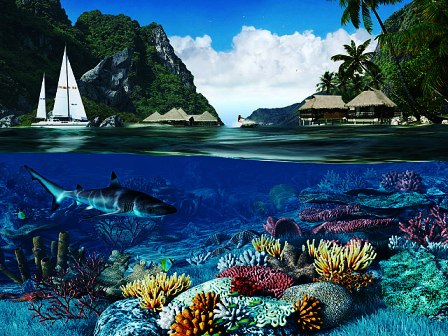 India Tours.."Knowing the Caribbean Beaches..A Dream Travelogue, 2011 Series..Arvind Gurung ! "
India News:'The Anguilla Beaches', 19th March,2011
..Today, being the 'Festival of Colors (HOLI)', I thought of penning down my 'dream desire', of visiting those beautiful Dream Beaches of the World, which so often I dream when I meditate for Peace of Mind. Those 'colors' of life on the sand n the blue waters of the peaceful lagoon, always fascinated me from my childhood days.
..Travel surely, makes a human wiser and a better person. Holidays, are meant to be a sojourn, a solace, your soul's travel mate, your meditation and your Twitter notepad to log on about your daily experiences, in your journey of life..
"Half Knowledge is No Knowledge", at all. You have to discover the reality yourself, because you are the Master of your Body, Mind n Soul ! So, Sangeeta n I have decided, after 18 long years of working relentlessly, in Dharamsala India..it is time for us to take a holiday break n we hope to make it this year..!
The Caribbean, is a region consisting of the Caribbean Sea, its 7000 beautiful islands and the surrounding coasts. The region is located southeast of the Gulf of Mexico and North America, east of Central America, and to the north of South America.
This lovely region is made of islands, islets, reefs, and cays. It got its name as'West Indies' because, when Christopher Columbus landed there in 1492, he believed that he had reached the Indies (in Asia).
The beaches so I hear and read about are great. Sangeeta n I personally love the 'Caribbean Music n Bands'..Reggae, Dancehall,Soca or Bouyon..the list goes on n on..!
The 'Anguilla Beaches' looks like a great ' dream vacation'. Going through the sites we came across this wonderful site on Anguilla Beaches..!
**For more on it click the graphic below.."Happy Holi" n a Dream Vacation, to my Global Family !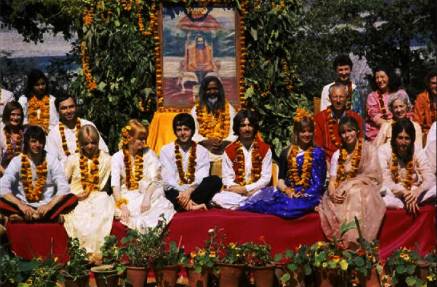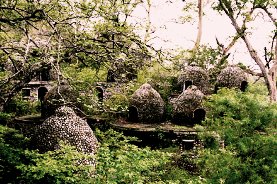 Photo credit: Paul Saltzman (Canada)
India Tours.."Knowing Rishikesh..A Travelogue, 1970..Arvind Gurung ! "
India News:'Beatles Ashram', 16th March,2011
Rishikesh,1970..As I sit and ponder today in my home, Vidya Niwas in Dharamsala,..sorting out my old stuff,..I found my dusty album of the "Beatles..A Hard Days Night",..It sparked off memories of my visit to Rishikesh, as a teenager, in school from Roorkee (UP)..
..My next door neighbour's son and I decided to make a trip to Rishikesh in the summer hols, on our bicycles. We packed our food and early morning, with the cool breeze of the Roorkee Canal, we cycled away to Rishikesh. The highway got busy as the afternoon sun hit us, but we made it to Rishikesh and went straight to Mahesh Yogi's Ashram..known as the Beatles Ashram. My friend n I were excited, to see the Ashram and the place where the 'Beatles' stayed n meditated. We then went back the same day to Roorkee, very tired , exhausted n hungry ! A trip worth made, with our young Body, Mind n Soul !..
..I did not know anything about 'Transcendental Meditation' at that time, as I was too young to understand it. But, today when I meditate, in the early hours of dawn, in my home..wisdom creeps into me and I now understand, that you can transcend into a different time n zone, where you can only find..Peace, Joy n Love,..Bless ALL..!
*Copyright@Arvind Gurung, 'My Personal Travelogue', 2011.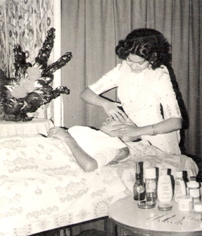 India Tours.."Amazing Power At your Finger Tips ! "
India News: " A French Facial, Dairy Notes..Sangeeta Gurung ", 14th March,2011
10th March, 2011..In retrospect, I might call upon these memoirs, as a prayer..in retrospect, they might even be classified as the 'Art of Universal Living', when all Power in its absolute 'Unity', is reduced to a single 'Entity'!
..It was considered 'blasphemy', in our home, to disturb the Peace of a French Facial or the Rejuvenation of a Sun Bath. My mother at a young age, lost her mother and sought for herself, the comfort of a 'mother's lap' in the Universe around her. When I went to learn the Deft Finger Skills of A French Facial, I carried with me the responsibility of a 'vision'. In her Heart..she truely believed that, a World Leader, the Computer and a Beauty Masseue, were all bound by the common virtue of sharing the most amazing 'power' at their 'finger tips'! A World Leader could bring 'change' in the larger 'canvass' of the Globe,..A Computer could 'unite' the Universe, where no 'Nation' is alone,..while a Beautician, could by her finger skills, awaken and soothe the Inner Universe of the Body, Mind n Soul..!
11th March, 2011..the last'facial' I gave her, a few days before she died..was full of laughter n concern for just about everything happening around her..we would have had much to talk about had it happened today..the general upheaval in the Middle East and definitely 'Libya'.., would have found the main headline of our talks. She believed 'Faith' when destroyed, could be as destructive as the Wrath of Nature. It was important for her to live in a 'shared universe', where all World Leaders, could work in 'Unison' for the well being of all 'Human Beings'. Leaders, she told me, were the fore-runners for building 'Faith', who should always be seen 'Holding Hands' with those, who are the Pillars of Change in the World..
..Imagine a World where a 'French Facial' did not 'Beautify', a Computer which did not 'Connect' and hapless World Leaders, who could not make the Power of 'Well Being', touch everyone. However 'Faith', in all its divine energy, must tell its own 'Eternal Story of that Amazing Power at Your Fingertips. A Moment in History, when Tradition, Technology and Justice worked in 'Unison', to bring that 'Change in the World' which held the Promise of Tomorrow !!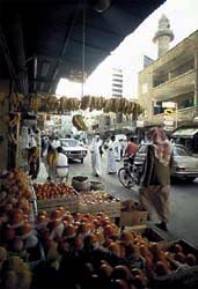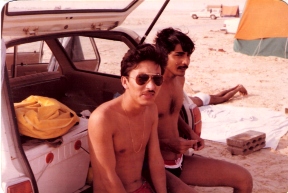 India Tours.."Saudi Timeline..A Memoir, 1982 ! "
India News: " My Desert Life, Dammam (KSA)..Arvind Gurung ", 10th March,2011
1982..Dammam (Saudi Arabia)is the capital of the Eastern Province of Saudi Arabia, (the most oil-rich region in the world)..Arriving from the cold Himalayas of Nepal,..the Desert world of Saudi Arabia, was so different and alien. Arriving at Dhahran airport, hot air and dust storm greeted us, as we were whisked to our Hotel in Dammam.
..It took me a while to get used to the culture, dialect and the Arab people. The Arabian Sea fascinated me a lot and the sound of the morning, afternoon and evening 'namaaz' (prayers) of the mosques. Saw my first computer in the Hotel and working was great at the lobby, Al Bustan Coffee Shop n Room service.
Visiting the Gold SuQ and the Al-Khobar Market was an experience. I loved the "Shawarma' (grilled lamb meat)and arabic bread with 'humus' (arabic sauce).
The highlight of my experience there were many..
..The beach fascinated me. I would go with my staff on week ends at the Al-Khobar beach. I liked the tents pitched there with Young n old Arabs sipping arabic tea, chatting..playing cards and watching TV inside the tents or on top of their car roofs. The elders would smoke their 'hukka' (smoke pipe)..the children would play around the salty waters of the bay, at the background of large Tankers n Crago ships out in the sea.. Dammam's King Abdul Aziz Sea Port is the largest on the Persian Gulf and a major commercial hub.
..A visit to a doctor's home during 'Eid' from Karachi (Pakistan),..who was a regular visitor to the 'Al Bustan'Coffee Shop of the Hotel. The family invited me for dinner. I was amazed at the kind hospitality..I felt I was in an Indian home ! The Eid food was great and cooked by his wife. I enjoyed their company and hospitality..sometimes when I think of them I feel, we are all human beings having the same heart and soul..with just a 'wall' in front of us..which I hope, someday will break like the 'Berlin wall' and we can then enjoy the same 'Seasons of Life', in the future !
..An evening at the ARAMCO camp. An American friend invited me to the camp on a week end. The security was tight at the camp. Entering inside the camp.. took me to a different world, private beach, movie club, a good grocery market and of course my dear friend's American hospitality..Dance, Music and American Burgers !
..Looking back at that time zone, when the oil price was 28 dollar a barrel and today embarking in the 21st century with 120 dollar a barrel..I realize how far life has gone.. A slow World Economy but with the hard efforts of the World leaders and Nations together..bridging the gap with their people..we can march ahead to the Future of Peace, Harmony and Prosperity for everyone living on this beautiful Planet !
..Copyright@ Arvind Gurung, My Travelogue, 2011.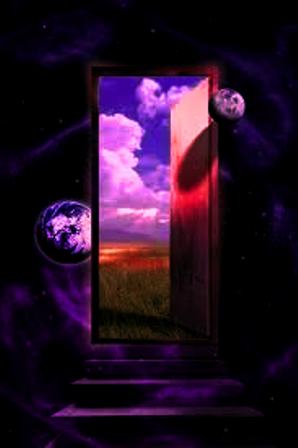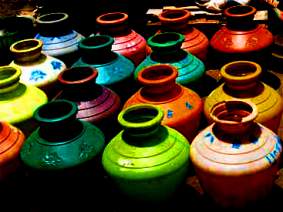 India Tours.."Santushti..the Supreme Satisfaction ! "
India News: " The Pitcher of Karmas ", 04th March,2011
Santushti,..the 'Supreme Satisfaction of the Soul'..a magic mantra n word..a wealth to acquire and keep safe, in your Body, Mind n Heart ! No Human, Animal, Nature or even God is perfect. So we make mistakes, in our life journey..sometimes, we win n sometimes we lose,..this is the Law of Nature n God itself. God gives speedy justice to balance the Universe and uses Nature to do this Act.
The Four Elements of God's creation..Air, Fire, Earth n Water is so balanced to achieve the Supreme "Santushti" (Satisfaction) of the Soul! The Karma (Action) Pitcher is the measurement of the Living beings on Mother Earth. If there is Love..there will be Hate. If there is Peace..there will be War also. If there is Vice..then your Virtues negate it.
..So it goes on, in one's journey in life, to acquire this 'Santosh Dhan' (Wealth of Satisfaction). Those who get it are the lucky souls and those who do not..live a life of Stress, Fear, Misery and finally leave this world 'an unhappy soul'!
..I hope this will change in today's Era of 'Kali-Yug'..where 'Humans' have become Animals and 'Animals' have become more Humane. 'Compassion' and 'Respect' for each other's religion will move, this Era into, a World of Paradise n Peace..A legacy we can leave behind for the New Sun !
..Copyright@ Arvind Gurung..'My Faith..My Dream', 2011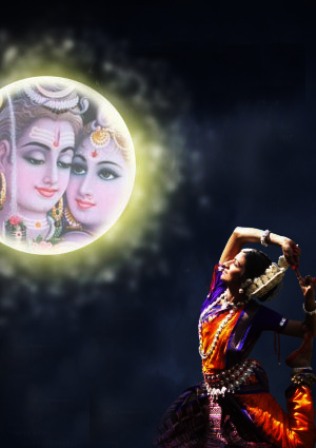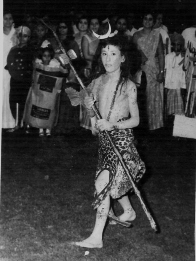 India Tours.."Shiva Ratri" A Memoir, Ferozepur (Punjab)1964,..Arvind Gurung ! "
India News: " The Dancing Shiva ", 02 March,2011
1964..After the cold mountains of Darjeeling, my life started in the plains of Punjab..in Ferozepur. A town which taught me my first 'Punjabi' dialect, my first 'Kite-Flying' lessons and my first experience of the 'Ram Lila' Opera in the Dusshera Ram Lila ground behind, our huge colonial house in Mall Road !
..Will not forget during 'Shiva Ratri', the 'fancy dress party' at the Officers Club..'Shiva', was what I wanted to be, so it was the 'Dance of Shiva' which took away the 'prize'!
..Those childhood memories of Punjab..the green sugar cane fields..cooling it off near the tube well in the hot summers..drinking cool 'lassi' and playing 'marbles' with my mates, listening to 'gurbani' at the nearby 'gurdwara' n hungry for 'kada-parsad',.. were my favorite leisure..which till today I keep it close to my heart.
A Child is a Child,..he knows no religion,caste,creed or color, rich or poor,..for him sharing his moments with all living souls, is the greatest bliss he experiences in his life journey..
...Copyright@ Arvind Gurung- 'Memoirs from my Personal Diary', 2011.
"If we are serious about ending poverty, we have to be serious about ending the system that creates poverty by robbing the poor of their economic wealth, livelihoods and incomes. Before we can make poverty history, we need to get the history of poverty right. It's not about how much wealthy nations can give so much as how much less they can take ...Vandana Shiva, 1952.
Wishing all my Global family, "Happy Shiva Ratri, 2011"..May it bring in Peace, Joy and Prosperity to all !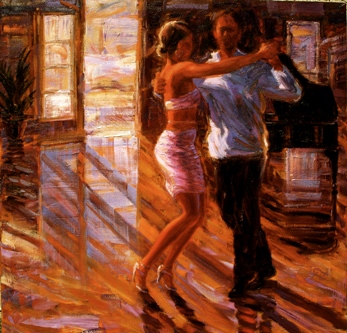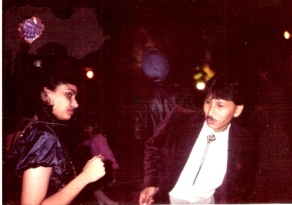 India Tours.." Dancing Souls, Nepal, 1990,..Arvind Gurung ! "
India News: " The Sound of Music "..Nepal, 26th Feb,2011
..Music..a great healer, will always remain, a favorite leisure pass time for me.. ..My first date with Sangeeta, was on the dance floor. Till today, music is a mood setter with us. Song n Dance never fails to cheer my wife, who firmly believes 'life is meant to be lived on a song'! My early days memories in Nepal, with her have many 'happy jiving moments'..which today come alive when our children are around..what amazes me, while so much has changed all around the Globe today..the feeling of 'togetherness', which can be shared on a dancing floor,..will forever stay 'savvy' with the Young !!
...Copyright@ Arvind Gurung- 'Memoirs from my Personal Diary', 2011.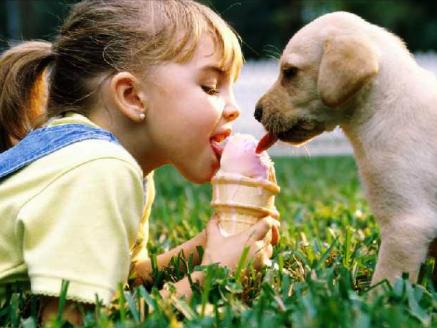 India Tours.." Sharing Souls,2011,..Arvind Gurung ! "
India News: " The Spirit of Giving " ",25th Feb,2011
..When I look back at the time machine,..I can see reflections of my own self.. as a child, looking close to God. My birth in the Hills of Chakrata in Uttrarakhand, India was very unusual,..I entered the world with my legs stepping out first, which frightened the wits out of the nurse, attending to me..but, as I grew up, I came to be known as the 'young healer'. The village Elders would come to me for healing their neck n back pain. Call it 'faith healing' but it worked for them.
...'Faith' has a great meaning in human's life and "sharing" with everyone you love, trust and enjoy, is the true bliss of 'divinity' !
...Copyright@ Arvind Gurung- 'Memoirs from my Personal Diary', 2011.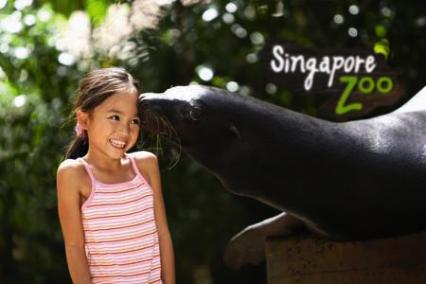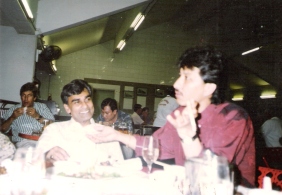 India Tours.." Singapore Sling n Smile, 1989..Arvind Gurung ! "
India News: " The Snow Lion Spirit " ",17th Feb,2011
09th April, 1989..My Sales n Marketing trip to Singapore from Kathmandu (Nepal) for a week, was purely a learning experience..As I left Tribhuvan Airport on Singapore Airlines, it was a journey full of surprises..Changi airport was one of the best airports, I experienced..neat, clean,antiseptic. Infact, the whole city was so clean that it shocked me at first..but got used to it as I moved along with the city's life style.
The Travel Conference n Mart was professional n business oriented at the Sheraton Towers..but meeting local people and sales call to the travel agents was my keen desire..It was hectic but a personal growth for me..
...The taxi ride from the airport to the Ming Hotel in Orchard Road was interesting..The cab driver was an old Chinese gentleman in his late 60's. I asked him why is he working so hard..he told me in simple broken English.."No Work..No Pay !"
I deeply respected him. The dignity, discipline and good spirit, was showing on his ever smiling face. So, he became my mentor n guide for the trip. I learnt a lot about his family and had tea with them. Mandarin hospitality at its best !
The main highlights of my tour was the Night Bazaar and a fabulous lunch at the Banana Leaf Restaurant, the Good ole Raffles Hotel tour and the morning cruise of the Bay.
..The early morning tee-off at the Singapore Golf Club was great with my Travel colleagues..lost the bet, but made good friends.
Singapore's integrated cosmopolitan culture fascinated me and all the communities lived in harmony. A commercial city no doubt..shopping was great..but meeting old friends in the travel n hospitality trade was refreshing..A memoir will keep close to my heart always..
'Sharing' experiences with each other in this life journey..is like, throwing pearls in this huge Ocean of Wisdom n Love..Buddha Peace !..@copyright..Arvind Gurung..My Personal Travelogue, 2011.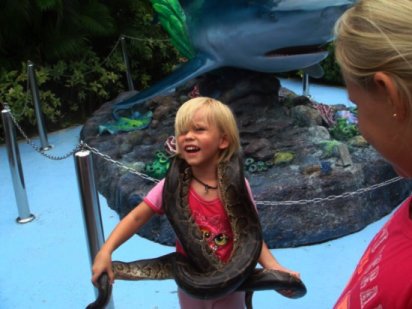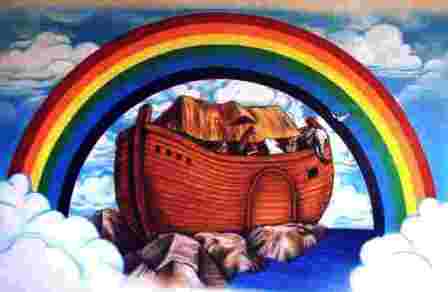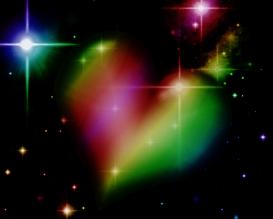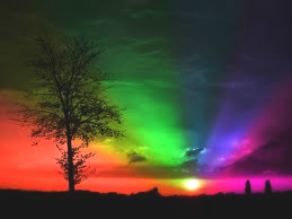 India Tours.." God's Rainbow of Love, 2011 ! "
India News: " God's Colors of Life",13th Feb,2011
..When I watch the sunrise and the sunset, across the Dhauladhar Range in front of my home..Vidya Niwas, Dharmsala India..I pray and thank God Almighty, for the beautiful colors in front of me..God created the 'rainbow' with a purpose for all Living Humans,Animals and Nature itself..to appreciate the beauty of life around them..!
..The 'Colors' of Compassion, plays a significant role in our lives..Centuries back, Humans created their own 'colors' which became dominant in the World Religion and the Sacred Holy Books ! Scholars, Philosophers,Religious Gurus even Scientists have their own version of defining 'color'..!
..To me as a simple layman, the 'color of life' means a lot in my healing..my prayers and my search for an answer from God. The Body, the Mind , the Heart n the Soul, vibrates with these Colors of the Four Elements within us..Air, Fire, Water n Earth. If one of them is missing, we cannot live..!
..In today's world of high speed living, we do not find time to remember the basic 'Truth' of God's Rainbow, because we have become the 'slaves' of Time. Sometimes, we do not even know the name of our next door neighbour..the last time we told the 'Truth'..
..God had balanced, the Energy of Good n Evil but, we have unbalanced the Color of God's Rainbow..so we suffer, due to our own 'karmas' (action) in this life too and maybe the future..?
..The Future's destiny is in the Hands of Mankind, if they realize and make amends in time. They can Share it with Love n Compassion or destroy it with Hate n Violence..I leave the 'solution' to them to ponder..?!
..A Simple message from my Heart n Soul..
" Love Others, as you Love Thy self,..You will find God's Rainbow within you.. for Eternity !!" ...Arvind Gurung.
Wishing My Global Family.."HAPPY VALENTINE DAY, 2011" ! May all your Dreams Come True..Buddha Peace !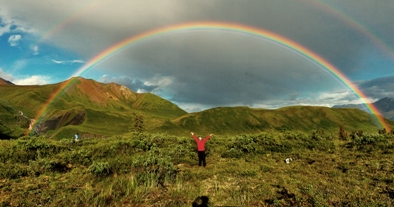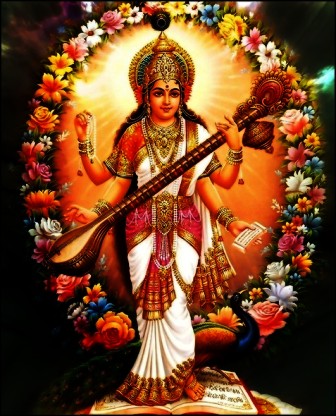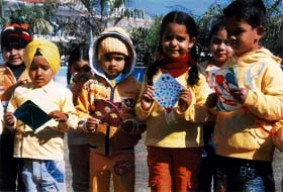 India Tours.." Goddess Saraswati..Wisdom for Peace & Joy, 2011 ! "
India News: "Basant Panchami, 2011",03 Feb,2011
Spring time is here..the whole of India blossoms with spring blooms..yellow color..fairs, music, kite flying to welcome 'Basant Panchami !" on 08th February, 2011. This Hindu festival celebrates 'Mata Saraswati', the Goddess of Knowledge, Music and Art.
Celebration starts on the fifth day (Panchami) of the Indian month Magh (January-February), the first day of spring. The child gets to write their first alphabet..most educational institutions organise special prayer for 'Saraswati'. The color 'yellow' plays an important role in this spring festival, and India turns yellow..garments, sweets and ofcourse our favourite yellow terrace mustard fields in the Himalayas.
We wish all our Global family.."A Very Happy Basant Panchami, 2011 !"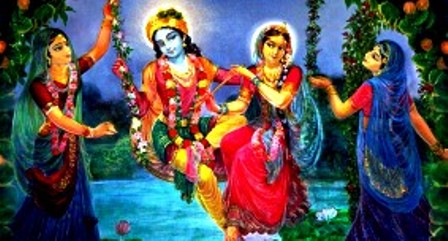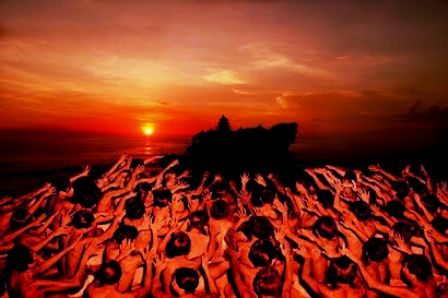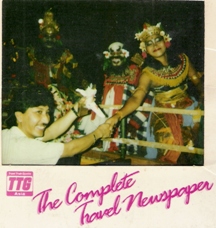 India Tours.." Bali, Indonesia..The Island of Culture, Art n Music,2011"
India News: "Bali Travel Mart, 1989..My Travelogue Diary..Arvind Gurung",30th Jan,2011
..My Sales n Marketing trip, at the Everest SHERATON Hotel (Nepal)in spring time of 1989,..took me to the Island of Cultures..Bali (Indonesia).
Arriving at the Bali airport, went straight to my Hotel..a beautiful Cottage resort besides the Kuta beach area. The next few days was a whirlwind of travel business schedules at the venue Hotel..the Bali Sol, Nusa Dua. Meeting new people and International Sales Colleagues, from Asia Pacific region was a learning experience for me.
..Meetings, contracts, dinners were the usual trend of the Travel trade affair, but the most human experiences I had, were with people of Bali and their Hindu, Muslim n Buddhist cultures, all integrated in this Island of Dreams..I was surprised by the Hindu Epic 'Ramayana Dance Opera' of the Indonesian Island culture !
..There was this Room service steward who, gave me my early breakfast, in my Hotel room, everyday and chatted with me about his family. He invited me to his home so, I took some time off from, my busy schedule and went to visit his home n family for tea. I was amazed at the simple home with a garden and fence and lots of tropical flowers in bloom. His family greeted me and gave me the best home hospitality, in Bali. I still remember the living room, with a big photo of Mecca-Medina and a wall hanging of, the sacred quote of Holy Quran in his home.
..The second encounter was, during my early morning walk,.. with a little girl and her mother, in Kuta beach area of the Hotel. She was trying to sell me Duplicate Rolex n Cartier watches, which she claimed were 'original'. I was amazed at this young girl's talent and the 'art of selling'. I did not want to disappoint her so, to make her happy, I bought the watches and some souvenirs...Whenever I walk in the Market streets of Mcleodganj in Dharamsala,India, I remember the 'zeal' of this little Bali girl, who I personally believed, was the Best 'Sale's Ambassador' for this exotic Island..!
..I learnt an important lesson during this Bali trip,..that despite Language, Culture n Religion barriers, in any corner of the Globe,...we are after all still 'Humans'..and 'Humans' we will remain forever in the 21st century...!
@copyright..Arvind Gurung..My Personal Travelogue, 2011.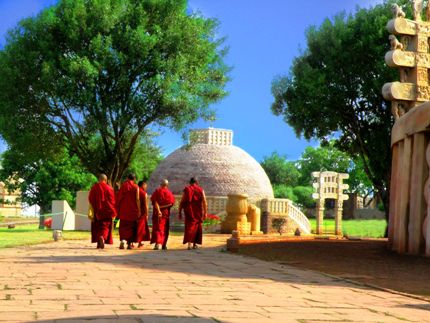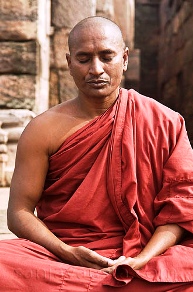 India Tours.." On the Path of Nirwana,Sanchi, India,2011"
India News: "A State of Mind",21st Jan,2011
Nirwana, is purely a 'state of mind', where the 'Kala-Chakra' of birth, death and rebirth..no longer exists. Our body existing in the colors of India clothes,..no longer dresses our 'soul'.
In the Wisdom of the Sages of India..Timelessness, can be achieved by, a high state of 'Enlightenment' (Nirwana) or by, the complete fulfillment of all the human 'senses'.
In the central state of Madhya Pradesh..in the backdrop of the 'erotic temple sculptures' of Khajuraho.. a Spiritual 'Nirwana' can be achieved by a harmonious 'Fusion' of the Body, Mind n Soul ! The traditional paradox of India, in the same state will offer you a 'spiritual journey' of 'Nirwana', at the Sanchi Stupa..Home to Buddha's Relics. Meditating monks explore, the 'Energising Power of an Enlightened Mind', which can release their soul, from the 'Maya - Moha' (Temptations) of the mortal world !
For a Spiritually Energising India Travel..Plan your India Tour..Click the graphic below !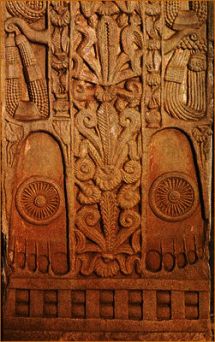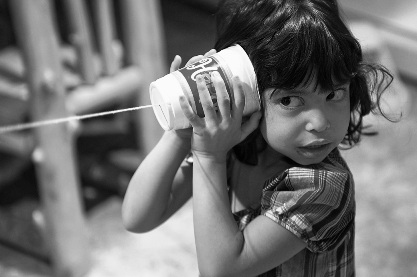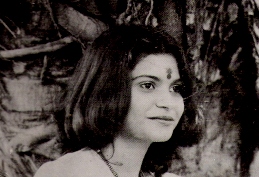 India Travel.." Loud n Clear,2011"
India Travel: "Black n White Vibes",18th Jan,2011
"I have a story which can raise a windfall in the world"..the children were playing a game of 'chinese whispers'.."I have a story which can raise a fall in the world".."Iam sorry for raising a fall in the world".."Iam short of raising a wall"..,
..If there are too many 'mouths' n 'ears' down the line, the 'original' message gets distorted in this way ! It is the same with 'selling a self made product'. If there are too many 'middle men' on the way, chances are the World will, never benefit with what you created !
There is very little in life which can be promoted in 'black n white'.. except, for sound and clear communication between two people. 'Truth', however bitter it might be and difficult to accept, is still the best foundation for any 'alliance', to survive the 'storms of time'. It is also essential to check n monitor, whether your 'product' has reached its 'final destination', where there are multi-channels of net-working involved !
Clear n Direct Communication with effective monitoring, is the KEY to Success in your 'personal' and 'professional' endeavor.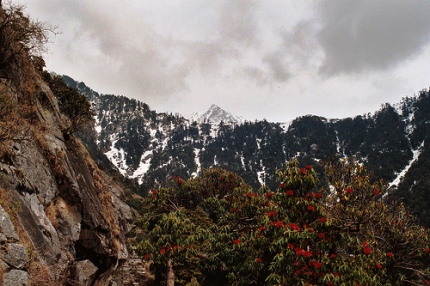 India Culture.." Falling snow veil of Father Frost,2011"
India News: "Chilly Winds",16th Jan,2011
Chilly winds from the Himalayas, were an effective wake up call..from the bed it seemed the cold steps of snow..had come right upto our doorstep ! After 15 years, Dharamsala was covered with a white blanket of ice n snow..amazing, beautiful and yet remote !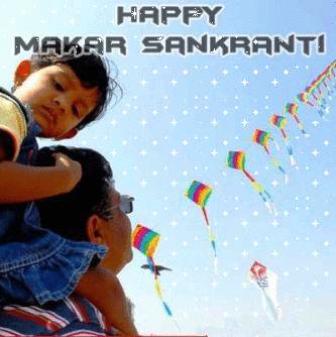 India Culture.." Makar Sankranti,..Healing the World 2011"
India News: "A New Beginning",2011
With the new dawn of 2011,..the world sees India begin the year with Festivals n Prayers for a good harvest. North India & South India, celebrates the winter chill with traditional India food, Song n Dance around warm bonfires with the spirit of the upcoming 'Makar Sankranti'...the sky will be the limit..with soaring kites and 'masti' (merry making) hitting the crowd.
We wish all our Global family,..CHEER, HEALING, PEACE n PROSPERITY !"
---
Copyright 2022-2023
www.taj-travel-india-miniguide.com
All rights reserved. Use of this website constitutes acceptance for the terms & use of privacy policy.
**For Travel to India/Bhutan/Nepal & Tibet**