Headlines India,Taj Mahal Agra,India Travel,Kingfisher Airlines,Jet Airways, Trek Himalaya !
Headlines India.." India Travel on the Go..2012 !"
---
Headlines India.." New Beginnings..2013 "
" Waiting for the Winter Chill to go", 01st January,2013
A New Year with the winter chill as your companion..there is no looking back in life when there is so much ahead..
The State of Himachal Pradesh, fresh out of the Assembly Elections looks forward to a new Government which can with its vision for tomorrow, put the past behind and move forward.
In another State of Gujarat, the people once again in their Assambly Elections, chose their choice of governance by their precious vote..
We wish both the newly elected governments, success in their endeavor for creating 'sadhbhavana' in promoting an integrated India to the world, with development for all as its key focus.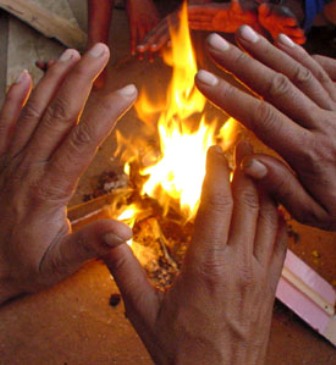 Headlines India.." Chilly Notes "
" Dairy Notes..Sangeeta", 17th December,2012
12th December, 2012: At home in Dharamsala and almost one month away, from my visit to my hometown Lucknow. The chill of winter days has now found roots..Northern India, enjoying the winter bliss with the warmth of a fireplace. All things however harsh and difficult to bear, come with their own healing balm, which can often make their experience enjoyable!
Community is best celebrated in the togetherness which the chill brings with it !!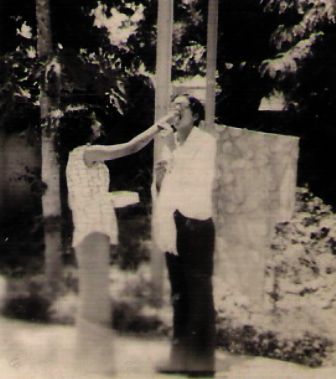 Headlines India.." Of Love n Ladoos "
" Selective in His Choice..", 18th November,2012
'Bhai Tika'.. I told him last time while persuading him to come to Dharamsala " Missing in person and full of his presence!" It was the same this year as he took his last journey on 11th November, 2012 in Lucknow.
In the many things I can remember of my loving brother 'Gappu' was his ability to fool us all with his jokes..till the last day I believed he would come to Dharamsala. I can also say with great faith that there are few who could match his astute choice of being selective in whatever he did, whoever he chose to be friends with and how he lived his life !
On my son's second birthday in Delhi, celebrating at the Zoo with friends n family, he was the MC in distributing the best of Chicken kebabs to all..truely, there was much lesson in his zest for life for all of us..!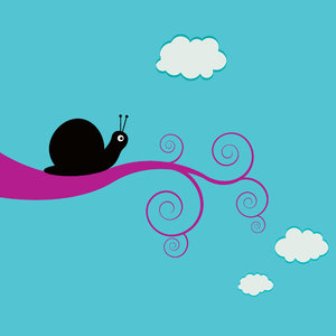 Headlines India.." A Garden full of Buzz "
" Vidya Niwas Pets..", 28th October,2012
Every home has a story, every house has its corners which buzz with the creatures of the Gods..However small or big, they each in their own way have made Vidya Niwas, what it is today..Click the Graphic above for Murphy's Story..!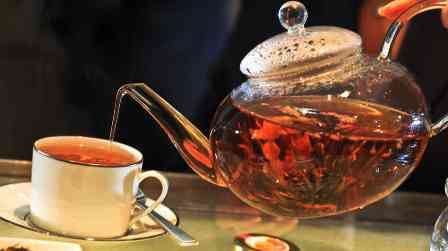 Headlines India.." I could make you warm with my memories "
" Rosewood Table Memoirs..Click the Graphic Above ", 23rd October,2012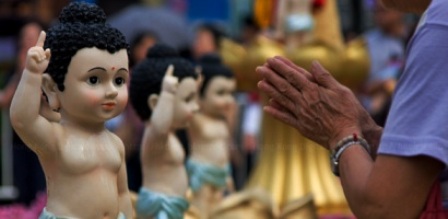 Headlines India.." The Gem of Contentment "
" Buddha Bliss!", 17th October,2012
Years ago, when the Buddha roamed the streets of India, he came across two men..a wealthy man busy as a bee, with worry lines on his forehead. He asked the Buddha for wealth and the Buddha blessed him.
The second man who was poor also came and asked Buddha for wealth. The Buddha blessed him. Years later, he met the two men again. The wealthy man asked Him again for wealth. The poor man was happy and thanked Him for his blessing of wealth.
It was a big mystery for all..as the man still looked poor. Buddha asked Him why he had thanked Him and not asked for more. He answered that he had been blessed with the Gem of Contentment in His blessings..!

To Buy a Buddha Statue...Click Here !


Headlines India.." What came first..the Chicken or the Egg..??"
" A Universal Buddha!", 15th October,2012
..And lest my Faith in my Gods be questioned, I believe my Buddha if, it is pure and truly universal, then the Power of the Globe is in my Heart !
A Buddha Bazaar must, transcend a sale into a shrine, a purchase into a prayer. I ask for the Blessings of the Buddha for all. It is only in its awakening within us that, we can find the courage to face the 'truth' and solutions for a better Universe..!!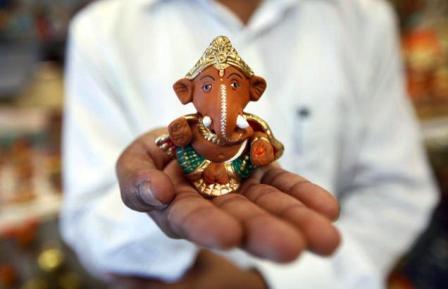 Headlines India.." A Charm for a Friend , 2012 ! "
" Lucky Charms!", 07th October,2012
A journey can have no better friend than luck. Whatever that ends must have a beginning..for an auspicious moment in your life, carry your 'lucky charm' with you.

Buy your Lucky Charms..Click Here !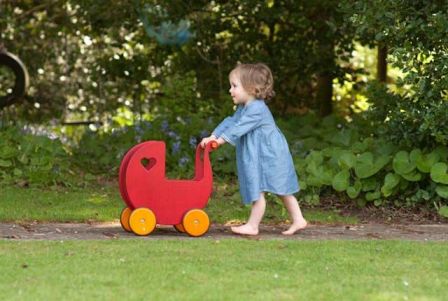 Headlines India.." Travel Dairy , 2012 ! "
" Doll Walk !", 28th September,2012
How many of us have learnt our first lesson, from the playroom of our home. Having tea sessions in our Doll house, was my first initiation into home making..our childhood toys like our pets, are often our children's best friends and tutors.
Make your child's playroom alive with Buddha Bazaar Dolls n Toys..!
Buddhist Toys, Tibetan Dollls, Indian Toys..To BUY..Click Here !
Headlines India.." Success, 2012 ! "
" Temptation !", 18th September,2012
"To laugh often and love much; to win the respect of intelligent persons and the affection of children; to earn the approbation of honest citizens and endure the betrayal of false friends; to appreciate beauty; to find the best in others; to give of one's self; to leave the world a bit better, whether by a healthy child, a garden patch or a redeemed social condition; to have played and laughed with enthusiasm and sung with exultation; to know even one life has breathed easier because you have lived—this is to have succeeded."
~~Buddha Love~~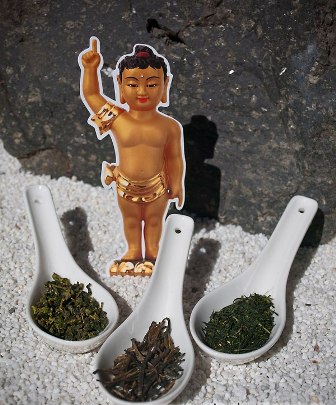 Headlines India.." Tea Time, 2012 ! "
" Tea Culture !", 11th September,2012
Tea culture is an entire concept in India. How many of us can forget those valuable tea breaks in an office and home where work never seems to end.
Enjoy the Rejuvenation of the Himalayas in your Cup of Tea..!

Buy Kangra Tea from Buddha Bazaar..Click Here !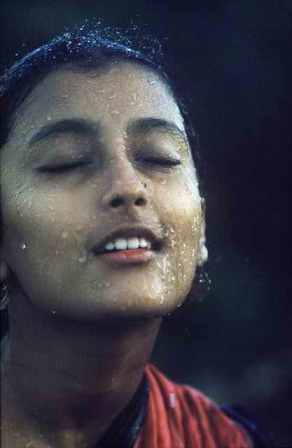 Headlines India.." Monsoon Blues , 2012 ! "
" Pools n Puddles !", 06th September,2012
The Monsoon leaves with a challenge behind, not the raindrops which will soon disappear, but with a promise to visit us again..throwing the gauntlet to mankind, for the inevitable race between development and environment. It remains to be seen, how well we can balance the bounty of its harvest in every season of time.
Headlines India.." Heralding the Gods , 2012 ! "
" Poems from the Sea !", 01st September,2012
The auspicious conch of prosperity and protection, is borne by the steadfast and slow snails of the roaring sea waters. In Buddhism and Hinduism along with the many legends riding the waves, it is a symbol of spiritual sound and blessing..!
Headlines India.." Kitchen Talk, 2012 ! "
" What's Cooking..? !", 29th August,2012
An Indian Kitchen alive to the aroma of indian spices and freshly cooked food..many traditions, in the ever changing scenario of modern India, can still be traced in the kitchenware of the home.
Headlines India.." Independence Day, 2012 ! "
" Freedom for all !", 15th August,2012
66 years of Independence..there is much to ponder about and so much more left to do. We wish a Happy Journey on this Day of Freedom to all..!!
Headlines India.." An Artist's Vision ! "
" From The Painter's Brush !", 07th August,2012
An Artist is God when he creates and his vision Paradise. A theme of Beauty is a Gift of God and it is the responsibility of each one of us, to preserve and value..a vision which can create and mobilize a Heaven on Earth..!!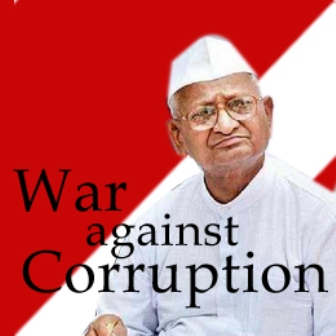 Headlines India.." Lokpal Bill, 2012 ! "
" Anna Hazare !", 05th August,2012
The Anna Hazare movement in India, took a new turn this year, as the team now seeks a political portfolio, as the only route for getting a much awaited 'Lokpal Bill' for the Nation.
..While we agree that, a Lokpal Bill cannot be the solution for all our problems, but non the less it can be the assimilation of Hope for a Nation trending the scam buzz !
We are hopeful, that this long journey will bear fruit in the formulation and legislation of a 'People Friendly' Lopal Bill in the Parliament !!
Headlines India.." Beyond India Travel ! "
" Faith Ganesha !", 25th July,2012
A page on my dairy which will always, be a prayer..I pray for strength to be a good human being..I pray for wisdom for all so that they do not destroy the good bounty of Nature around us..and above all I pray for the auspicious journey of the Soul for my pet dog..Tabu, thirteen days after he left us for his onward journey to Heaven..!
Headlines India.." Building Trust ! "
" Faith India ! !", 18th July,2012
Crossing barriers, can often mean a journey of the heart. Many a time it can break the language wall between two different worlds. It is amazing so many fights can occur with bad talks, while so many bridges can be formed with silence..!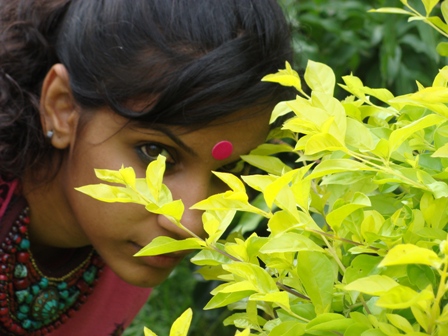 Headlines India.." Getting the Color Scheme ! "
" Gift of the Bloom ! !", 5th July,2012
The different colours of an Incredible India could hit the buzz of India news,....spring in song,wooing the approaching monsoon.
Had the buds not shared their blush and the blooms their hues , would mankind have discovered the romance of color..??!
Headlines India.." A Green Forest ! "
" An inter related World ! !", 29th June,2012
Whether it be the net or our human relationships ,we live in an inter related world today more than ever.It is essential for each one of us to work hand in hand with each other with the principal goal of conserving nature. The political,the corporate and the people must always remember,that in the end we have only one earth to share.
We have the choice of either destroying it or keeping it green for our children.
Headlines India.." A Day for the Rose ! "
" So much to say ! !", 20th June,2012
....The cap finally stayed on me, I suspect because sun shades are a personal favorite ,although there were four of us vying for it.It is amazing how time even when it is flying can be memorable in its healing.....we shared so much of poetry and mirth over a wild rose bush flambouyant in its absolute abandon....!
Headlines India.." Traveling in India Rains ! "
" Puddles to Joy !", 10th June,2012
It was the summer of 2010,...the heat and buzz of India Travel was a frightening aspect, for our group coming in from foreign shores. As an agent we suggested a program which was not on traditional expectation but exciting,...even as our guests stepped in, the skies opened for a downpour and it never stopped raining,.. fun for our guests through out the tour. Like they say, a puddle on the way, is only a step for a bigger frolic in the hay, while the sun is shining.,
Headlines India" Flavors of India, 2012!"
" Growing up with Nutrition !" 05th June,2012Growing up with nutrition,learning the traditional concept of healthy food habits can be a journey in itself.The banana leaf plate is not only Green friendly but also auspicious in its endearing concern for the energising young body and soul.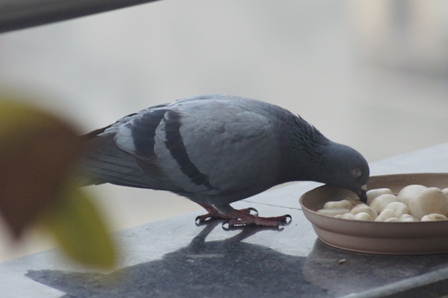 Headlines India" The Flavors of International Cuisine, 2012!"
" Breaking Barriers !" 30th May,2012..While the flavors of each country would, weigh heavy on any palate, the true essence of International Cuisine crossing barriers, can only be by the variety of universal creatures enjoying it..! Tibetan steamed Tingmo(Bread), being shared by one n all in Mcleodganj, Dharamsala..!!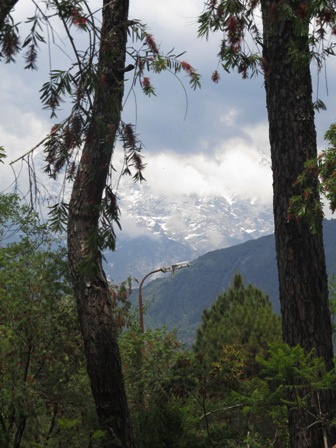 Headlines India" The Valley of Gods, 2012!"
" Valley View !" 30th April,2012
26th April, 2012..It was a beautiful day out with friends and much beyond human endeavor, the attitude of red against a blue sky..the clouds rumbled and played hide n seek not just with us but also with the sun, which was doing its best to be found ! Whoever said that attention must always be the first preference of mankind, must have picked up the note and gamble of delving clouds and a diving 'sun'..!!
Headlines India" A Mountain Day, 2012!"
" Flower Stroll !" 20th April,2012India Photos can very often remind you of an old canvas which in its moment of awakening caught the Spring Romance....On a Rajesthan Tour it smuggled the dusk of a sinking sunset while the hush and the buzz of a busy street could crayon any holiday with the flavours of a story untold. To each his own love story with India was the essence of a forgotten dairy note on travel to India.
Headlines India" A Beetle's Day, 2012!"
" Afternoon Stroll !" 10th April,2012Ever wondered what 'India Travel' in the Mountains could mean, to an earnest traveler..a beetle exploring the faint fragnance of approaching monsoon, as the wet earth begins to break.. ..A lazy afternoon, could even while in motion, could be relaxing for the senses in the fresh air of open green..!
Adventure Trail..Click the graphic below..!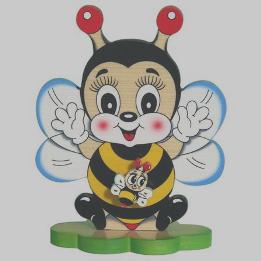 India" Counting Crayons, 2012!"
" Dairy Notes..Sangeeta !", 03rd April,201230th/31st March 2012 In Dharamshala,a day of stumbling recollections,even as I cleared my drawer,shuffling papers and some old crayon art,brought back the feel of hurried mornings ! In Nepal,a public relations evening looming large on my office schedule, and too much sales work lagging on my desk...nothing was big enough to stop me from teaching my son the simple joys of color and crayons. We both indulged ourselves in smudging hues and wiling moments...I loved doing still,catching expressions...but most of all it braught to mind ,the frustation of missing lipstick....children see no reason why they cannot be used for painting a wall red!!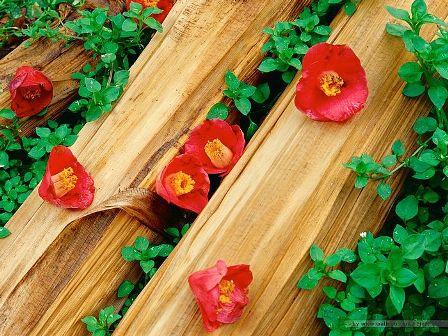 Headlines India" The Blush of Spring, 2012!"
" India Travel !", 28th March,2012Even as spring on a stumbling frolic, finds its way to sudden April showers..the journey of a traveller, can unwind itself in the surging life of passing seasons..! The Call of Spring...Click here !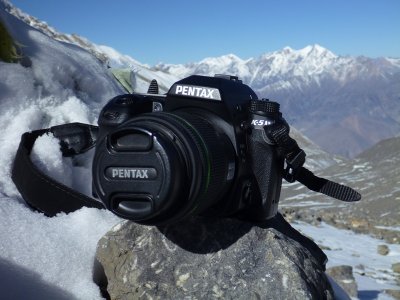 Headlines India" A Day of Quietude..Dairy Notes!"
" Dairy Notes, Sangeeta !", 03rd March,2012
25-26th Feb, 2012..The mind on an India travel, has many moments to remember, the laughter of bonhomie among friends, but like the desert sunset of a Rajasthan tour..the quietude can catch you any time. ..After the effervescent gambol of Lucknow where, the hub n the noise was soothing in its childhood memoir, the quiet tranquility of the mountains of Dharamsala, was like a return of the native to the solace of its home..!
India Guide.." Yes, a Journey has begun ! "
" Hope..In Waiting.. !", 28th Aug,2011
Headlines India" Who ate the Apple..?!"
" India Travel !", 10th February,2012One traveller to another, " My sense of humor, an essential sun screen lotion for your travel to the incredible questionaire of India...On a funny note.. .." My life has been filled with terrible misfortune; most of which never happened..Montaigne
Headlines India..For A Story of An Old Table...Click here !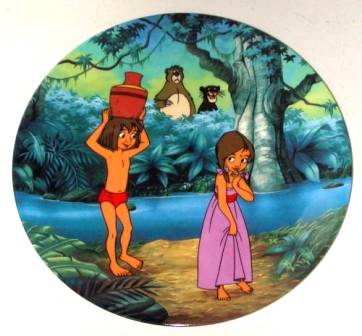 India Guide.." Yes, a Journey has begun ! "
" Hope..In Waiting.. !", 28th Aug,2011
Headlines India" Learning from the Jungle, India Travel!"
" Indian Stories !", 25th January,2012Telling a story , of an exciting Rajesthan Tour Safari or just a snug Jungle Book Tale, requires skill and an understanding of the Animal World.. ..Both tell us about the myraid colors of the Indian Forest! India Travel..Vidya Niwas Pet Tales, Dharamsala..Click here !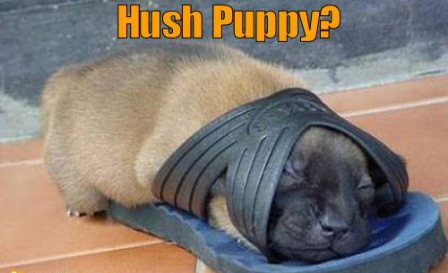 India Guide.." Yes, a Journey has begun ! "
" Hope..In Waiting.. !", 28th Aug,2011
India" Goa News..To each his own Nirvana!"
" India Travel !", 22nd January,2012
Did you check out the new eating joint..? Hum umm ! Did you discover the golden beach of our dreams..? Hum..umm ! Did you shake it up with the 'Rave' crowd..? Hum..umm ! OOH..HO, before I forget, did you burn a buck at the humming Casinos..Hum..umm !
..the Buck actually stopped at 'doing nothing', it was the best holiday I had, catching up on all my lost dreams..ZZZZ !!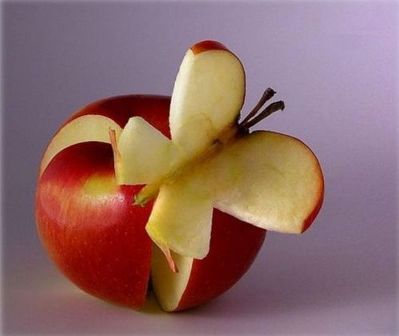 India Guide.." Yes, a Journey has begun ! "
" Hope..In Waiting.. !", 28th Aug,2011
Headlines India"No Eden better than Home!"
" India News Highs !", 17th January,2012Even while you scan through the Goa news, carnival food festivals hit your mind. On a Rajasthan Tour, colors of the Desert, strike you but, it is while we stand at the airline counter, for an air ticket Delhi Dharamsala, there is much which has the eterenity of Taj Mahal Agra. Nearby a family digs into its home made meal, packed to perfection with pickles and green chillies..bringing to mind the flavors of home made food. Headline India..Enjoy an Indian Kitchen..Click Here !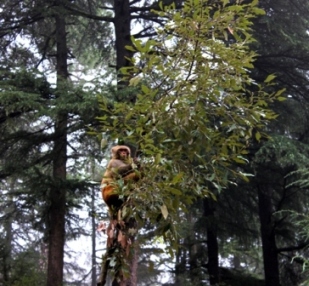 India Guide.." Yes, a Journey has begun ! "
" Hope..In Waiting.. !", 28th Aug,2011
Headlines India.." Is it Lonely at the Top ?!"
" Fruit of Eden !", 11th January,2012It was a clear sky, filled up with the scent of spring..faint to the ear was the sound of a running stream and somewhere in the sky, a scouting plane. The naked eye could not make out, whether it was a Kingfisher Airlines or Jet Airways.. Down below, was the hubbing of chirpy birds..dragon flies..and almost gutteral in its sound..the shrieks of the playful monkeys, each trying to get its share from the earth. One lonely monkey, ever ambitious was scaling new heights for his fruit of Eden ! Was he lonely as the Emperor in his bid to make the Taj Mahal, Agra or was he fulfilled for eternity by gazing at it, once he had made it ?! Success is best measured by what we had to give up to achieve it ..!!
Headlines India..Reach out to the Skies with your Loved Ones..Click Here !
Copyright 2022-2023
www.taj-travel-india-miniguide.com
All rights reserved. Use of this website constitutes acceptance for the terms & use of privacy policy.
**For Travel to India/Bhutan/Nepal & Tibet**