Spiritual India,India News,Cricket India,Yoga,Volunteering India,Dharamsala,Gandhi,Delhi,Taj Mahal,Agra
Spiritual India Tour..TATVA...Fusion Tour of the Four Elements,2010-11..Click the video above!
---
Spiritual India News..For Spiritually Energizing Holidays,Archive 02,2010..Click Here !
India Taj News..Sweeping Global Changes..US Reform Bill..India Miniguide Archive 01, 2010..Click Here!
Taj Mahal News.."Fly with the Himalayan Eagle",.India News Archive 2009..Click Here !
---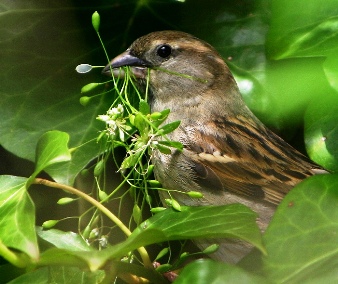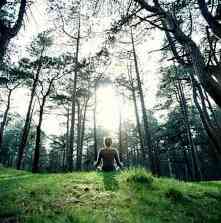 Spiritual India News.." Woods are lovely, dark n deep, but I have promises to keep.. !".
"Miles to go before I sleep..", India, 20 Nov, 2010
Recently, with a group of friends we went up on a Nature trek..even as we were talking, the forest around us was alive with the call of the birds. A small sparrow was being induced by her chirping friends to come n join the fun ! However, the little sparrow was faithful to her promise..she was busy gathering grass straws for her nest, which had to be completed.
We finished our picnic lunch, washed our feet in the nearby stream, followed the trail of the butterflies and as the shadows of dusk grew closer, we descended down the hill. On our minds, was the chirping of the sparrow busy in her daily chore.
Not for us, the quietude of the forest, we can find that in the solitude of our thoughts, give to us the unabated spirit of the wild, which in its daily perseverance, never forgets its promise to life !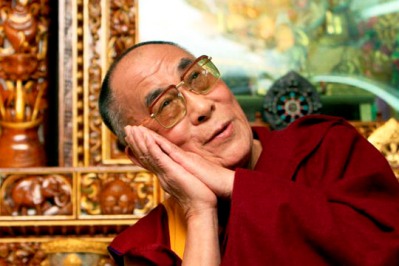 Spiritual India News.." Catching up on..His Holiness !".
"Humanitarian Award", India, 19 Nov, 2010
His Holiness, the Dalai Lama has been awarded , Mother Teresa Memorial International Award for Social Justice. We wish him a long and peaceful journey ahead.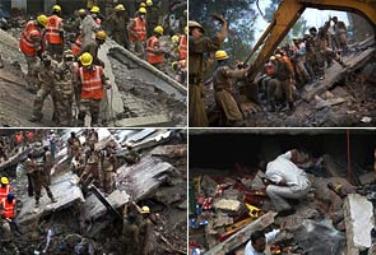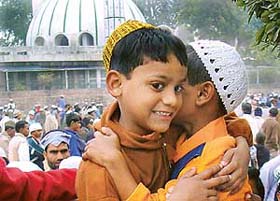 Spiritual India News.." Catching up on..whats happening ? !".
"A Traveling Pen", India, 18 Nov, 2010
Even as we rejoice on the holy occasion of Id-ul-Zuha, we cannot help feel the agony, of all those rendered 'homeless' by the recent building collapse in Delhi..even as we take solace in our little achievements, not withstanding the problems we face,..we cannot turn our face away from our Nation, which currently vacillates between stumbling scandals and struggling morality !
Today, it is a small world..no nation and its people, should be alone in their plea for justice and welfare for all. Even as we grow taller, we fall short in the expectation of our own..but, because we believe that it is only in our fall, we learn how to fly, we stand staunch in our faith in each other. We stand with all those who, in their daily work, endeavor to inspire an awakened conscience all over the globe..for a better 'tomorrow'!!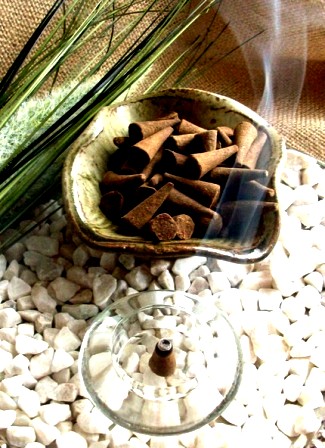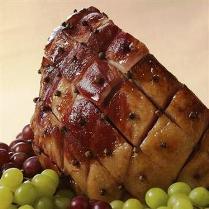 India News.." Aroma of Wine and Song of Life !".
"India Postcard", India, 14 Nov, 2010
12th November, 2010..A day for the clove! Among all the Indian spices, clove is one of my favorite. Many a time on my old rosewood dinner table, the fragnant flavor of our home food, has made many of our guests curious about the spices we use. An orientation with the sight n smell of India, has immensely spiced their journey to India.
The evergreen clove trees are cultivated in the southern green fields of Kerala. Besides being an important ingredient in cuisines around the world, this humble spice is also our most ancient preservative. It is excellent for beading on glazed roast and 'indian garam masala'. Its aromatic scent has enriched many a room on golden oranges, incense sticks, tobacco and vanity enhancer. As a herbal energizer, it is good for the skin, sensual vitality and dental therapy.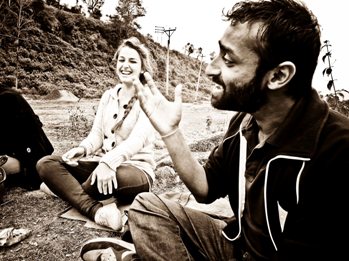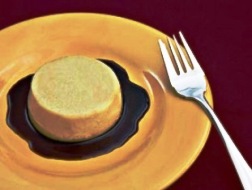 India News.." Cooking up Spice History !".
Many an outdoor ramble, has been spiced up with tales of fun n frolic over gastronomic delights. Remembering one of our favorite date, an Indian version of the Clove Custard.
Recipe..
Mix the milk, lemon zest, cloves, cinnamon stick, and vanilla in a saucepan. Bring to a boil for 10 minutes over medium high heat. Stir in the sugar and cool the milk to room temperature.
Whisk in the milk, eggs, nutmeg and cashewnut powder until the mix is thoroughly combined. Bake in a preheated 350°F oven. Cover and serve chilled with, grated coconut and blackberry sauce.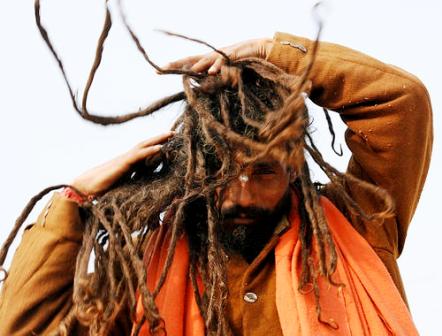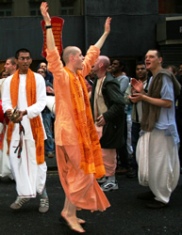 India News.." And forget not that the earth delights to feel your bare feet and the winds long to play with your hair." ..Khalil Gibran.
"A Hippie at heart", India, 10 Nov, 2010
..India because..the miles that the heart can travel has no boundaries. On 8th November, 2010 we took this journey which led us to the pine forest where, the stream was playing hide n' seek with the Himalayan wind..affectionate in its teasing and reminiscent in its embrace.
India, is truly a destination for that wandering soul, which discovers its answers in the questions it queries. A flock of migratory birds passing by..took us back to our childhood..school trip to the ancient city of Vrindavan, which even at that time, was hubbing with nirvana chants of the Krishna cult ! Radhe-Krishna echoing heartbeats of spirituality, which transcended time and distance.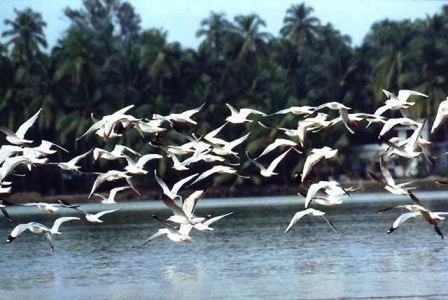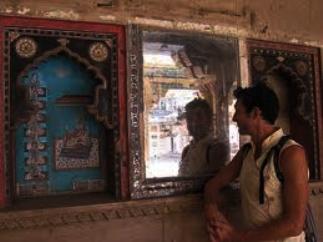 India News.."Mirror Mirror on the Wall, who will shine among us all ? , 2010 "!.
"Made in India", India,07 Nov, 2010
The answer to this inevitable question, which haunts us all would be..the winner will definitely be someone who can ecotemis the fortitude of the 'Mahatma' who, in his selection of difficult choices, displayed excellent 'faith' in what he believed along with the blessings of an 'awakened' God. The vision of the Mahatma, surpassed time and now more than ever the world today needs, not just what he propagated but, also his strength of character to bring it into effect!
In India, life along history lanes mirror the art and culture of our country, which although bound by tradition, are still modern in the civilization they present to the world. Shining in the mud are the exquisite mirrors on the wall, in Rural India. Whether it be in textile, architecture or painting..mirrors are an integral part of India.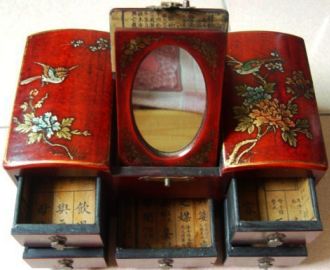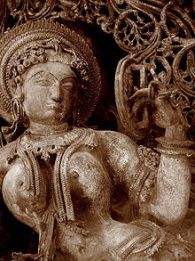 India News.."A Made in India Holiday..Passionate Vanity , 2010 "!.
"A Spiritual Journey", India",07 Nov, 2010
From centuries, mankind has used 'mirrors' for sculpturing 'vanity' and the beauty of the inner soul. A reflection of that 'indomitable' human spirit,which can stand tall in its 'self esteem'. Many years ago, when the phoenix of freedom first rose in India, it brought with it the resilient valor of 'faith' along with the war cry, of an emerging self confidence and national pride. It gave to the world an India, which in its struggle was still, remarkable in its 'self reliant' prosperity.
Can we Today, not expect a tomorrow where, we can touch the sky with 'Indian colors' and nourish the earth with our proud heritage??!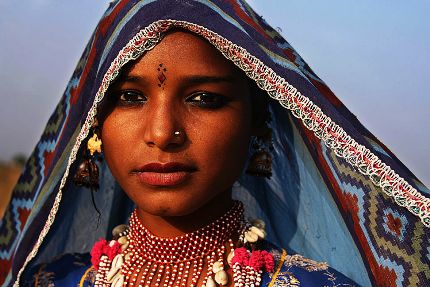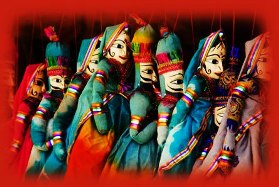 India News.."Colors of an Indian Mirror , 2010 "!.
"A Brush with Color", India",04 Nov, 2010
Like the love of all seasons and old habits, originality dies hard..and sometimes like tradition, it never does ! Our 'postcard sessions' in our holidays are, important moments of sharing diary notes with the host and fellow travellers.
Stray thoughts like thrown paper on a street..31st Oct, 2010, we spent the whole day in Dharamsala enjoying the hill with the secret song of the hidden stream..it brought to mind the landscape of India, each inimical in its own individual flair and yet, bound by the same cultural Gods.
The art of Puppetry from ancient India, is considered a blessing of the divine dance of Shiva and Parvati. Legend has it that the lifeless wooden dolls of a carpenter were imbued with life to humor the Gods and thus was born the craft of puppetry.
The roaming 'banjaras'(gypsies) of Rajasthan practise this form of entertainment bringing many a color to the fairs and festivals of this hot desert. A carbon friendly activity its workshop, involves drawings, painting, wood carving, carpentry, plaster cast making, clay modeling, costume designing, story, script writing, dramatization, song and music composition.
Did you know.. in Rural Rajasthan, puppet shows are organised to ward off evil spirits and to bring rain and prosperity in the lives of villagers.
For the many Colors of Rural India...Click Here !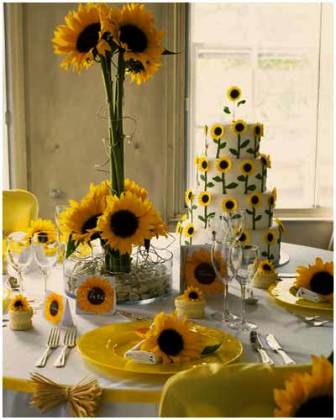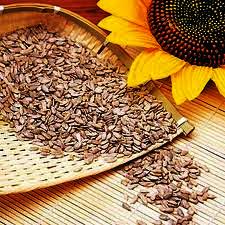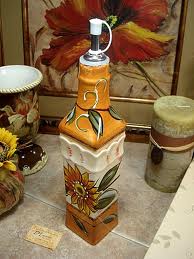 Spiritual India News.." Have a Sunflower Life, 2010 "!.
"Sunflower Smile", India",02 Nov, 2010
I don't know which is true, either the seasons have brought eternity to our garden at Vidya Niwas or, the flowers like our guests don't follow the watch ! What ever be the reasons for their timeless growth, they are always an inspiration for a story.
The Himalayan dried sunflowers, make excellent bookmarks for my favourite reading...the sunflower seeds can be an exciting snack while bathing in the sun, considering its vivacious energy can add a witty flavour to any tete e tete !
Harvesting from tall sunflowers, the seeds can be eaten raw, roasted, or used for aroma and quality in a strain of meals. The vitamins and minerals present in them are an excellent digestive, immunity anecdote. Sunflower seeds are a heftily-burdened basis of magnesium, potassium, selenium, zinc and iron. Each of these has inherent well being repayment.
The polyunsaturated and monounsaturated fats present in sunflower oil provide energy and at the same time, lower the risk of cardiovascular diseases. Rich in folic acid and other body nutrients, vitamin E and B, it is excellent for cosmetic use. Use it as a soft moisturizer and finger tip under-eye massage. As a cooking medium it is a healthy flavour on the table with salads and accompaniments..
..besides there is nothing better for adding jest and cheer to your life than blooming sunflowers..the seeds are also a tempting lure for talking parrots in your backyard !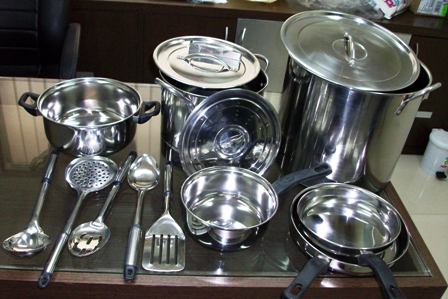 Spiritual India News.." Celebrating Dhanteras, 2010 "!.
"Festival India", India",01 Nov, 2010
'Dhanteras' falls on the thirteenth day of the month of ashwin, two days before 'Diwali' festival which is 03 November, 2010. Pooja is performed in the evenings when tiny diyas of clay are lighted to drive away the shadows of evil spirits. "Bhajans"-devotional songs- are sung in praise of Goddess Lakshmi. Mostly house wives buy gold, silver and utensils for their homes to usher in prosperity.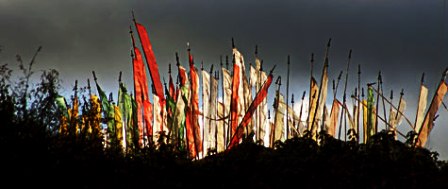 Spiritual India News.." Jambay Lhakhang Drub, Bhutan "!.
"Festival Bhutan", India",28 Oct, 2010
Jambay Lhakhang Drub Festival (22-26th October, 2010):
Bumthang's 'tsechus' are well-known and even its small local festivals are a privilege to attend to catch an insight of the culture and spirit of Bhutan. 'Jambay Lhakhang Festival' is one of the most popular among all the festivals in Bhutan.
The festival is held for duel reasons; to commemorate an establishment of Jambay Lhakhang Monastery in the 7th century and to honor 'Guru Rimpoche' - Padmasambahva, a saint who introduced Tantric form of Buddhism in Bhutan. A variety of traditional and monastic mask dances are performed and each dance bear significant meaning and importance.
This festival is one of the most important in Bhutan and its high light is the 'Mewang" - the fire ceremony and the " Tercham" - a religious dance. A fire dance is held in the evening to bless infertile women so that they may bear children. The festival dances were composed mostly by Terton Pema Lingpa, the great treasure discoverer of the 15th century.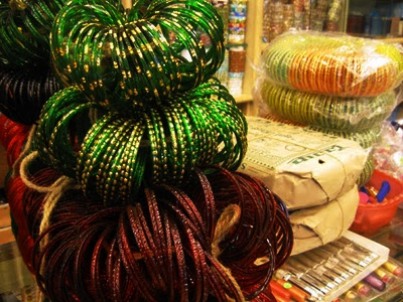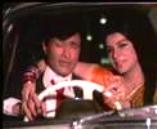 Spiritual India News.." Romance of India "!.
"Bangle Bazaar", India",26 Oct, 2010
The merry jingle of the Indian 'bangles', adorning a feminine wrist, is reminiscent of the traditional Indian romance. On celluloid, canvassing many a heart beat or in the crowded mini bangle bazaars of India this beautiful glass jewellery..never fails to lure the human heart in all ages.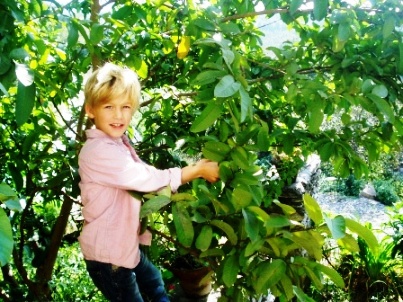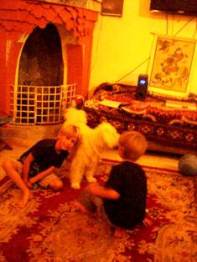 Spiritual India News.." Rustle of the Leaves ", Vidya Niwas!.
"Spiritually Energizing Holidays, India",21 Oct, 2010
Incomplete travel documents..pet mishaps..sudden illness..workers mess..finance constraints..a thousand inconceivable reasons which, did not allow us to travel in the last three to four years..?
Every cloud has a silver lining ! 20th October, 2010..we should have been attending the Travel Mart in Singapore..we find it ironical that today , our inability to travel became our biggest inspiration for learning 'web marketing'.
Our 'Spiritually Energizing Holidays', are Indian in the cultural wisdom they offer to our guests. They are universal in energizing global responsibility for a 'prosperous n green Earth'. We are hopeful in our introduction of 'carbon neutral' vacations and in your participation in them, we both become part of a 'green tomorrow' for our young.
Remember, this one, is for our children..a gift from the Himalayas..a tribute to Technology..a toast to the future of Goggle, Bingo, Yahoo n all our brain savvy Giants who are here to stay !
"Rustle of the Leaves" Tour Program...Click the video below..!!
Rustle of the leaves..Himachal Pradesh in all the Seasons!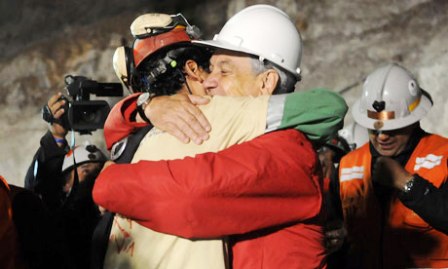 Spiritual India News.." Healing Chile!".
India Live: "Miners Joy, Chile",14 Oct, 2010
"I tell you the truth, if you have faith as small as a mustard seed, you can say to this mountain, "Move from here to there" and it will move. ..Matthew 17:20
SAN JOSE MINE, Chile — Chile's 33, trapped miners were shuttled up a narrow escape shaft to freedom and joyous reunions on Wednesday in a meticulously planned rescue operation that ended the longest underground entrapment in human history.
One after another, the miners climbed into a missile-like steel capsule barely wider than a man's shoulders and took a 15-minute journey through 2,000 feet of rock to the surface.
All of the miners were freed Wednesday night in a rescue operation that advanced rapidly without hitches.
Earlier, scenes of jubilation erupted each time a miner arrived to a hero's welcome above the San Jose gold and copper mine in Chile's northern Atacama desert.
The last miner out was Luis Alberto Urzua, 54, the shift foreman credited with helping the trapped miners endure 17 days in isolation before Chileans discovered the men had survived the mine collapse.
"We have done what the entire world was waiting for," he told Chilean President Sebastian Pinera immediately after his rescue. "The 70 days that we fought so hard were not in vain. We had strength, we had spirit, we wanted to fight, we wanted to fight for our families, and that was the greatest thing."
We wish the families and the President of Chile, Sebastian Pinera many many more years of happiness for bringing forth this historical moment of 'joy' and 'faith' to the Global Family.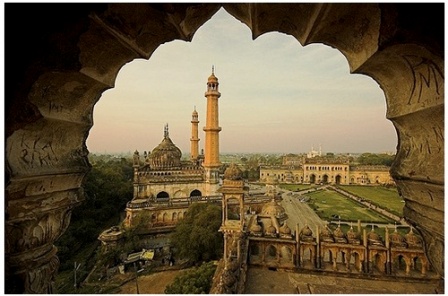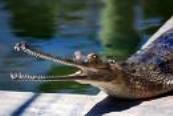 India News.." Kukrail Park, Lucknow, India!".
India Live: "Crocodile India",12 Oct, 2010
Lucknow, the city of Nawabs in the state of Uttar Pradesh, is like taking a walk down history lanes. Having spent a major part of my childhood days, Aminabad..a cultural shopping excursion and fun filled picnics stay on my mind forever. Enjoying the green forests in the outskirts of the city, was a special weekend high for us.
The crocodile sanctuary in the Kukrail Reserve Forest at the suburbs of Lucknow city in Uttar Pradesh, is a pictorial holiday spot. What makes this sanctuary so spectacular is that it stands in the midst of sprawling woods that provide its green shade all around.
The sanctuary serves as an asylum to other species like spotted deer, sambar deer, black buck along with a good number of feathering folks. It is a perfect picnic spot for families since it provides an excellent leisure.
Spiritual India News.." A Young Spirit!".
Spiritual India News Live: "Building Spirit",04 Oct, 2010
Students dressed as blood drops take part in an 'awareness campaign' on National Voluntary Blood Donation Day in Shimla last weekend.
" How far that little candle throws his beams! So shines a good deed in a naughty world !" ~William Shakespeare, Merchant of Venice.

Spiritual India News.." A Human Endurance & Spirit!".
Spiritual India News Live: "Building Synergy",02 Oct, 2010
"It is not how big you are, it's how big you play!"
India will be hosting the Commonwealth Games in Delhi from October 03, 2010. We wish all participating athletes and sports lovers..an enjoyable experience in this sports extravaganza.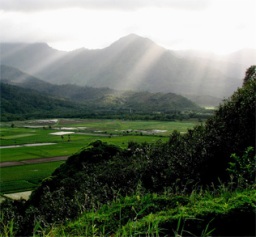 Spiritual India News.." A Man cannot touch the Sun on his Wings alone !".
News Live: "Building Synergy",28 Sep, 2010
No Man is an island within himself. The rich and the powerful seek the salvation of the soul..The poor look up to the sky,for their lives to be enriched..A Child seeks his mother..Healing in its many forms makes us complete, as there is not 'one of us' who does not need someone to reach his sought after 'pinnacle in life'!
There are so much tales and traditions in our world, which teach us to walk hand in hand, building universal energy, around us. This beautiful Earth can only bear fruit to the vision of its 'young', when it is blessed with all the seasons of the sky and nourished from the 'underworld', which exist below !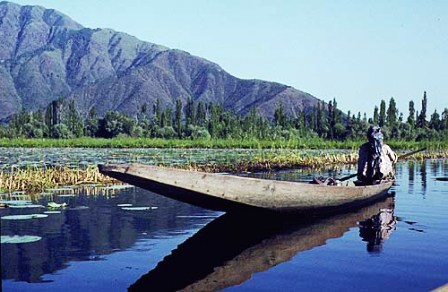 Spiritual India News.." The Sky is Blue, Kashmir !".
News Live: "Building Trust",26 Sep, 2010
The Govt. of India has reached out to the people of Kashmir by, initiating a 8-Point Peace Plan, after the All Party delegation visited the Himalayan state of Jammu & Kashmir.
We are hopeful that with the cooperation of people and local authorities, these first steps of the Central and State administration, will bring fruit to better economy, education and employment for the youth.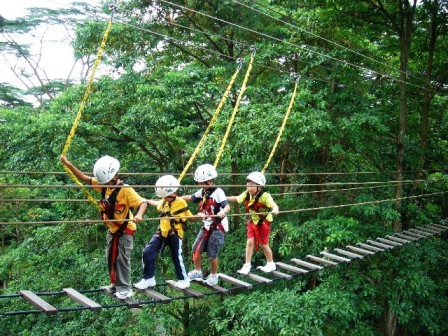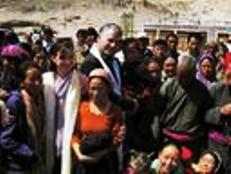 Spiritual India News.." Walking Together in a difficult Time !".
India News Live: "Building Community",24 Sep, 2010
The US Ambassador to India, Mr. Timothy J Roemer, recently visited the flood hit village of Leh to distribute blankets and built hope within the 'community with his wife Sally Reomer.
'Community Building' is today the most important aspect of ushering global peace and harmony, with interactive international relationships. One Nation must standby another Nation in these times of global recession,natural calamities and irrelevant 'violence'.
Our objective of introducing 'Volunteering' for young minds in our 'Spiritually Energizing Holidays' in India, is aimed at creating 'life giving energy' within the 'future for tomorrow'!
---
---
Copyright 2019-2020
www.taj-travel-india-miniguide.com
All rights reserved. Use of this website constitutes acceptance for the terms & use of privacy policy.
**For Travel to India/Bhutan/Nepal & Tibet**